A kilt is not just a piece of clothing for the kilted clan. Without a doubt, it's a great addition to any wardrobe. It's perfect to wear for work, casual events, or even as semiformal or formal wear. Yes, a kilt is a piece of garment, but it's a lot more to us than awesome fashion and lifestyle statements.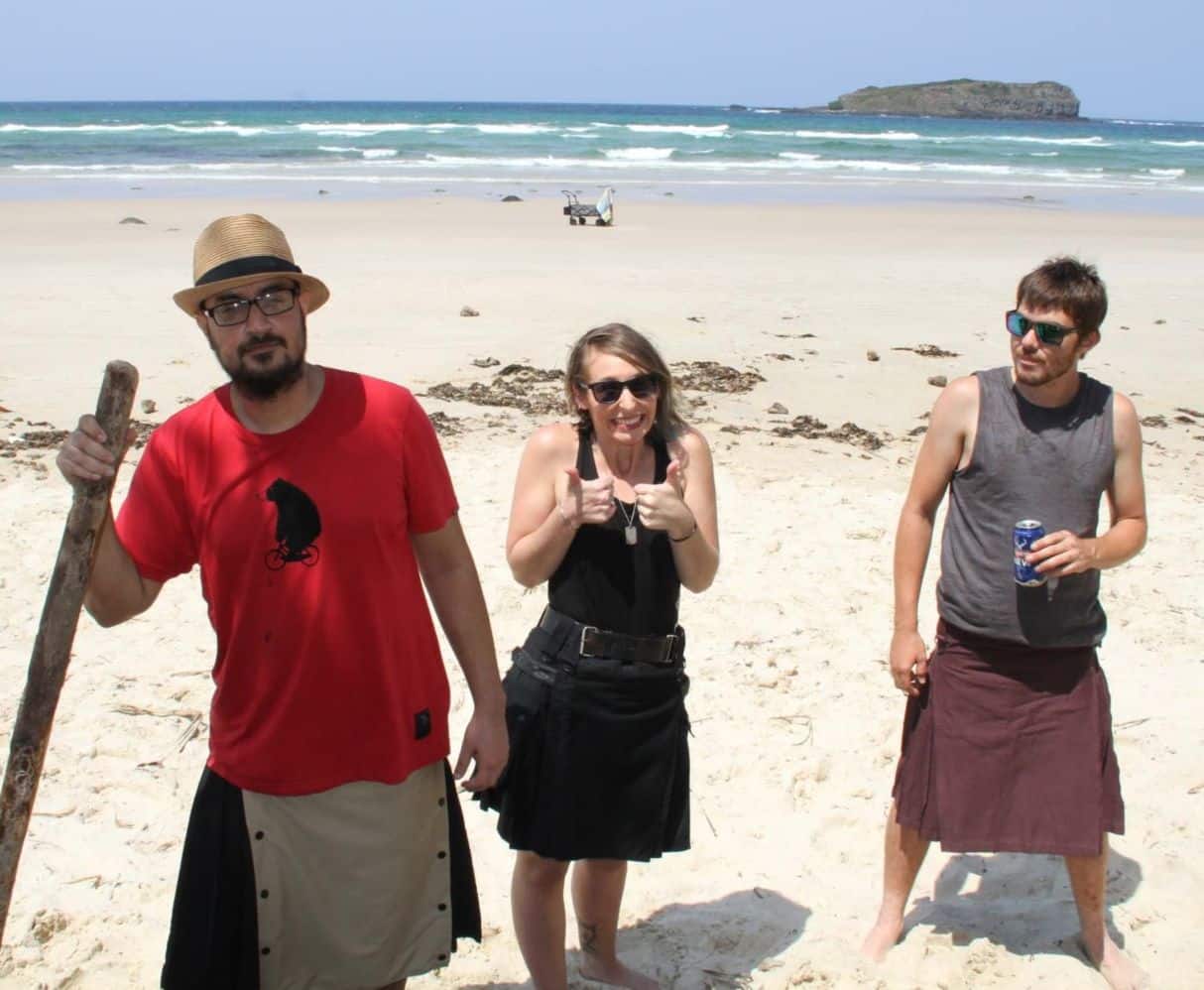 For Australians in particular, the kilt popped up in men's fashion in various forms. Wearing a kilt is a natural attention grabber and conversation starter. By Ozkilts standards, a person wearing a kilt who gets a bit of attention means they are well-dressed.
The modern utility kilt is indeed versatile and can most definitely be paired with and worn with something you already have in your closet. Its utility is not much different from early Scottish kilts, which were multipurpose.
Early Scottish kilts provided excellent protection from the elements, served as cover for muskets, or they can even be used as camping blankets. They can even signify as wealth markers and status, depending on their size and materials used to construct them.
There's no need to conceal muskets or to ostentatiously display one's social status and wealth today. However, the kilt has come to signify a natural and unmistakable masculinity outside its reinvention. Besides, simply wearing one is awesome.
It has certainly evolved, yet it remains recognisable from its traditional Scottish origins. Additionally, they can be constructed from other fabrics other than the traditional woollen tartan. The utility kilt conserves its design that allows for freedom of movement while maintaining modesty, though we must add, what you wear under your kilt is entirely up to you.
Who is the Kilted Clan? 
Central to any human experience is the need to be a part of a community. As social creatures, endearing terms are commonly used to describe the group we are affiliated with. For us kilt enthusiasts, we refer to ourselves as the Kilted Clan.
Any community operates with a specific set of boundaries to meet the requirements of that community. The Kilted Clan is not bound by such restrictions, apart from the fact that we have bonded and congregated for one specific purpose, our love for wearing kilts.
What's not to love about wearing utility kilts? Not only do they look awfully sharp, they are also perhaps the most versatile piece of garment we have. We can wear one from a weekend backyard barbie, going hiking, a posh party, and anything in between. Basically, what this means is you can wear one anytime, anywhere.
It's true that there is a small learning curve on how to wear a kilt properly, and that there are more sophisticated or specialised kilts than others. Regardless of this fact, utility kilts can't be discounted when it comes to versatility, comfort, and breathability.
Being part of the kilted clan not only uplifts our pride, the strengthening of our commitments and solidifying our bonds. Being part of the kilted clan also makes us feel we are part of something bigger that's sweeping nations with like-minded kilt lovers.
Why should you join our Kilted Community?
It's important for an individual to have a sense of belonging. Having a sense of community is a unifying factor that gives us opportunities to connect with people and reach goals.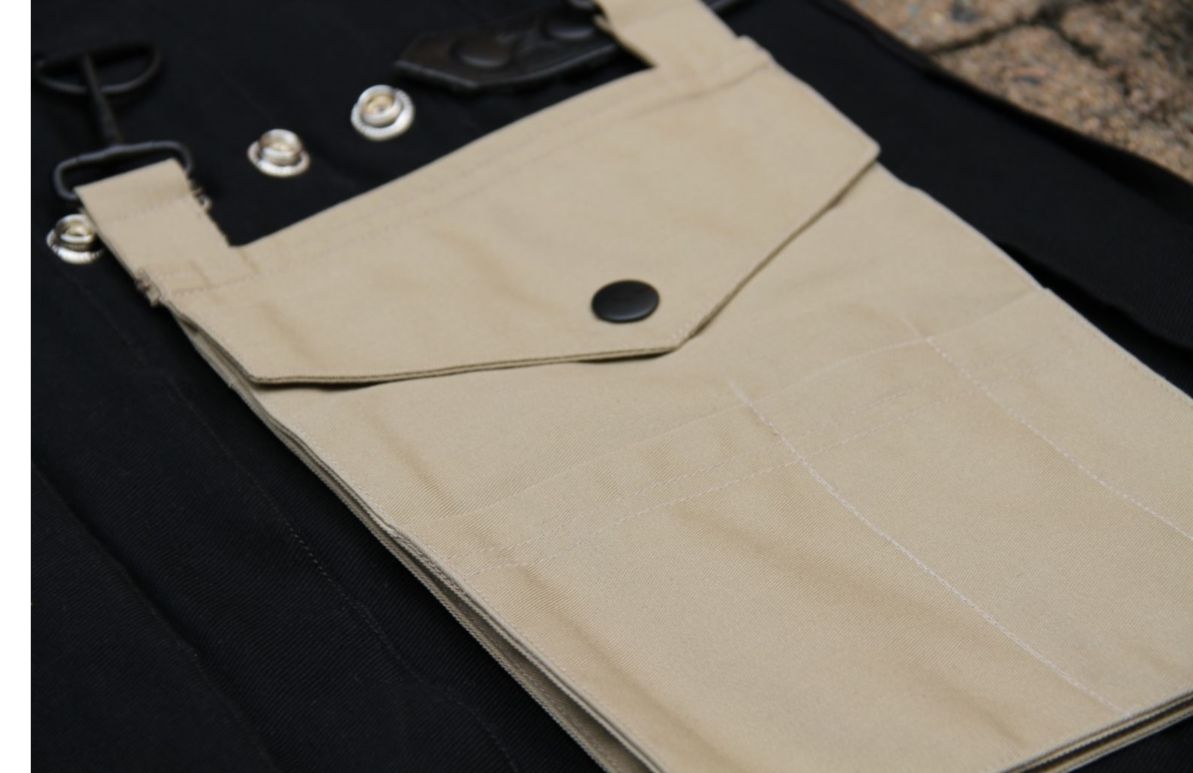 With certainty, we state that there is nothing wrong with wanting to belong to a community. The immediate benefit is a sense of belonging, interacting with like-minded people, and the fulfilment of personal and social needs.
Wearing a kilt sure does feel great, the feeling is heightened when worn along with people who are likewise appreciative of wearing a kilt out in public. The sense of camaraderie is high and can work wonders for one's health and well-being.
It is also advantageous to join a kilted community because it helps boost self-esteem. Having the thought that you are needed by the group reinforces your sense of self-worth and makes you feel special. Further, there is always strength in numbers. 
What You Need to Do To Join the Kilted Clan?
It's not all that complicated to join the kilted clan. It's not even a requirement for you to purchase your kilt from Ozkilts, though procuring them from us would be highly appreciated.
Joining the kilted clan is as easy as loving kilts as much as we do, willing to embrace the kilted lifestyle with like-minded individuals, and connecting with us by joining our Facebook and Instagram pages.
Still haven't got a kilt yet and on the lookout for one or perhaps even two? Look no further, you can never go wrong with Ozkilts. We can provide you with well-crafted and quality assured kilts. Learn what some of our kilted clan members are saying about us.
How will wearing kilts change your life?
If you have gotten this far, you might have already surmised that you don't have to be of Scottish descent to wear an Ozkilts Utility Kilt. Apart from having a healthy kilted clan right here at home, there are now a lot of men (and women) the world over who are adding kilts to their wardrobe.
So how does being kilted and being part of the kilted clan change your life? Let's list some of them, shall we?
You'll look amazing.
Wearing a kilt does deliver a strong fashion statement. Don't be surprised the first time you wear one in public to get curious stares. Don't be alarmed!
There's no reason for you to be anxious, they do exude an air of masculinity and pride for the one wearing it. Utility kilts are more modern and stylish than conventional kilts and designed to give you that cool and stylish feel whenever you wear it.
Ozkilts Utility Kilts are made from tough, heavy-duty cotton, so there's no need for you to worry about the quality of the materials. One thing to keep in mind is that you don't need to provide an excuse for wearing a kilt. You made a conscious decision to look great, it's natural.
Not only will you look awesome, you instantly have a conversation ice-breaker on. Cool, right? Apart from its versatility, you also get to choose colours and styles to suit your fashion sense.
Kilts are good for your physical and mental health.
Ozkilts Utility Kilts are primarily constructed from heavy-duty cotton stretch. Cotton keeps you cool and comfortable, especially where it matters. Health experts said that cool bits help men improve sperm quality and increase fertility rates. Of course, we don't have to expound that having children can change a couple's lives by increasing their 'tribe'.
Ever heard of deep vein thrombosis (DVT)? They can be caused by prolonged inactivity while using any tight-fitting clothing, notably around the waist and leg areas. Tight clothing can compromise blood circulation that causes blood clots. Not only does kilts provide you with unrestricted movement, it can help regulate your body temperature, which could very well end up saving your life.
There's more. Kilt-wearing is associated with enhancing one's self-confidence. A self-confident person does not normally have bouts of anxiety and depression.
By simply wearing a kilt, it is possible to give your well-being and health a welcome boost.
You get to be part of our Kilted Clan.
Remember what we said about strength in numbers? Oh yeah, there are a lot of us, not only here in Australia but in many parts of the world.
Not only will you be among the first to know about the latest kilt trends, latest styles, and accessories. The kilted clan will be with you in support of your kilt journey and help boost your confidence in wearing your kilt.
Kilt up and join the Kilted Clan. 
There is nothing not masculine about kilt wearing, it's the exact opposite. We do go out, have a good time with the kilted clan, and educate people about kilts without forcing curious folk to buy them and ditch their pants. The choice varies from person to person. 
But, we'll say this, if you haven't tried a kilt yet, you should give it a shot. You have a whole community of kilt wearers behind your back to give you a healthy dose of confidence boost. It's more than likely you'll never want to turn back once you experience for yourself the comfort and freedom you'll feel once you put a kilt on.
At Ozkilts, whichever style you choose from our range, you're assured of hand-made quality and impeccable designs that will make you feel confident, comfortable, and more importantly happy being part of a fast-growing community.
Join the Kilted Clan today and get 10 percent off your purchase. Sign up and be among the first to receive cool offers, prizes and more.