UTILITY KILTS SIZING GUIDE
GET THE PERFECT FIT, FIRST TIME
Sizing yourself for a Kilt shouldn't be a chore, and will usually only take a minute. However, it is important its done correctly to ensure you get a perfect fit the first time.
Before we get into the 'HOW'….
WARNING: NEVER USE YOUR PANTS SIZE TO ORDER A KILT!
(Note: We don't usually offer refunds or exchanges for incorrectly sized orders, so make sure you measure up correctly!)
Sizing yourself for a kilt is a simple and quick process. Firstly, you need to understand a Kilt can be worn in two main ways, so you will need to measure for one of these. On the waist/hip (like a pair of jeans or shorts, 'comfort fit'), or at the belly ('traditional fit'). Most modern Utility Kilt wearers today seem to prefer wearing them at the hip, as this is what they are most used to when wearing other clothing, but either way is fine. We do recommend if you're wearing our Deluxe Kilts you give the hip/waist position a try, as we feel this offers the greatest comfort, although, its really up to personal preference.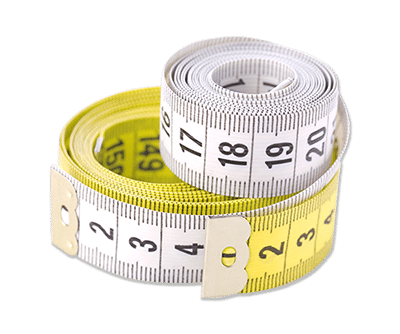 For best results, a cloth measuring tape is best used (pictured above), if you don't have one of these, a peice of string, a belt, or something similar can be used very carefully, then measure the length that it wraps around you using a ruler or normal tape measure. Again, when when using a cloth measuring tape, be VERY CAREFUL you measure accurately, we suggest you do a couple runs (even when using a cloth tape) in order to ensure you have got the right measurements.
When selecting your size, simply select the size range you are inside. If you are inbetween a size, then select the next size up. For example, if I measure myself at 85cms (inbetween sizes for a small and a medium), then I would order a Medium. Simply follow our sizing chart below!
Small – 28″ – 33″ / 71cm – 84cm
Medium – 34″ – 39″ / 86cm – 99cm
Large – 40″ – 45″ / 101cm – 115cm
X-Large – 46″ – 51″ / 116cm – 130cm
Comfort Fit:
(Waist/Hip Measurement)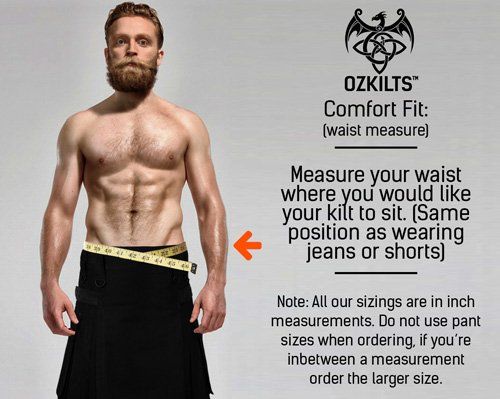 Traditional Fit:
(Belly Measurement)