 Grow a o and Save a Bro!
Support the Movember movement, 10% of all Movember Kilt sales donated to support Men's Health!
Simple Repayments with


Featured UTILITY KILTS
The Only Utility Kilt Range Designed by Professional Workwear Designer – Giving You Room To Breathe And A Sense Of Complete Freedom.
Fully Adjustable (The Perfect Fit Every Time) — 100% Quality Cotton Stretch Fabric & Durable Blends — Oh, and we offer FREE SHIPPING…
Love My Ozkilts!
Loving my new OzKilt! Super comfortable and super fun!!! Beautifully made. Cant wait to wear it in!

Love My Kilt
Love my utility kilt from Oz kilts, very comfy and versatile.

No Regrets
G'day- really enjoying the kilt so far. Been out for one heavy ruck and one run on the local hill. Regret not getting the hanger now – maybe next time.

Extraordinary
Extraordinary. OzKilts has changed my life, I didn't know comfort until now!
Quality Threads
Loving all the attention I get wearing my OzKilt… quality threads guys!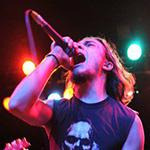 Do you have an increasing curiosity about kilts? Well, we are thrilled to share them with you. You...