The kilt has come to be identified with natural and unmistakable masculinity and as something traditionally men wear. It has a long history, and the interest in it caused its evolution and deliberate reinvention.
Originating as a basic garb of Highland Scotsmen, today however, even non-Scotsmen alike have embraced it as a uniform, semiformal or formal wear, casual and everyday wear. The kilt's ability to remain recognisable while responding to changing times and consumer demands has been instrumental in maintaining its popularity through generations. Increasingly, interest in kilts is spreading throughout the world.
Do Women Wear Kilts?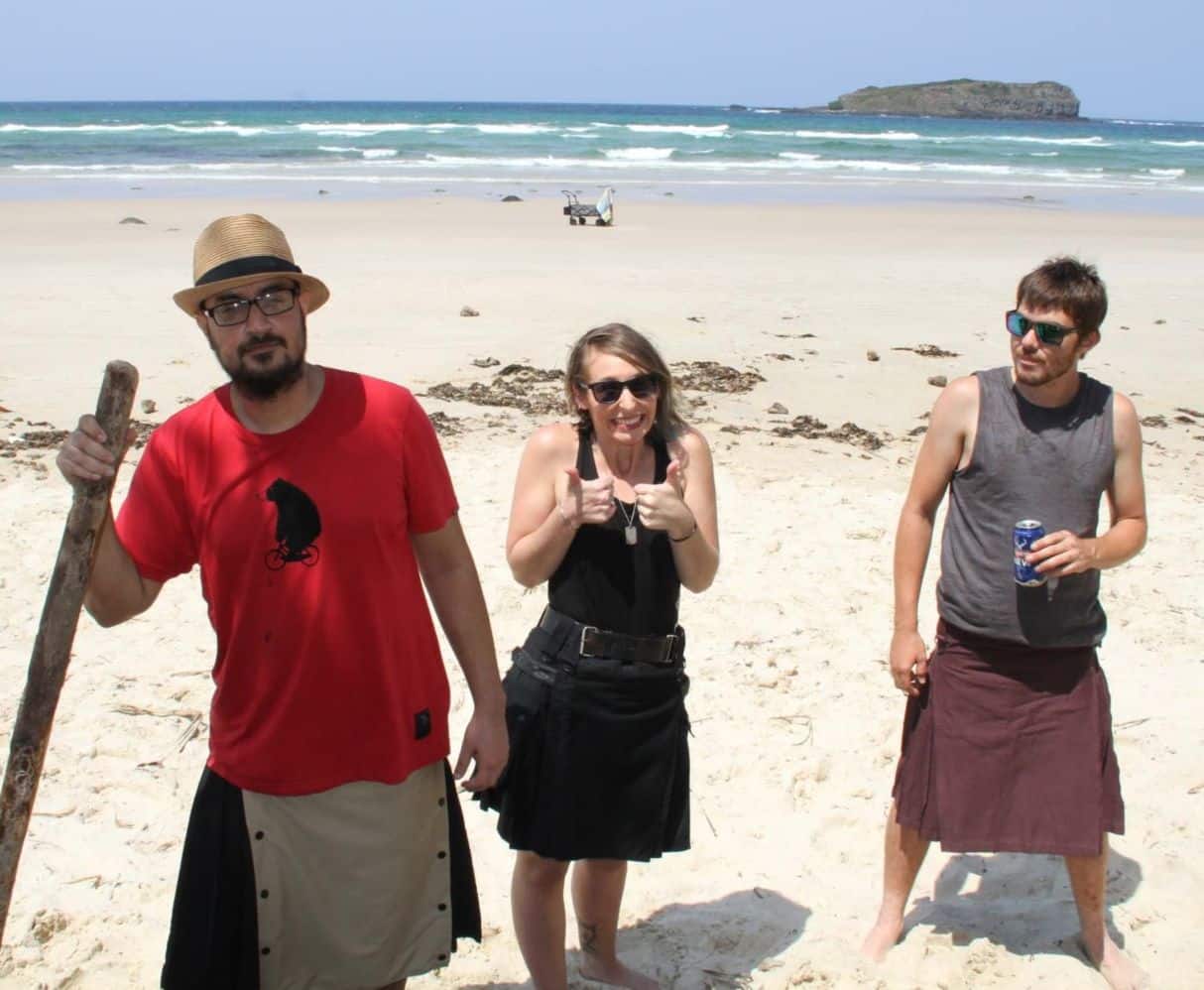 The kilt is often identified as an attire typically only men would wear. For the longest time, women have been wearing skirts and has been worn in different countries across different eras. 
You might have seen plenty of men wearing kilts in many occasions or events by now, but one question that seems to be bugging a lot of people is that, do women wear kilts? The answer is a resounding, YES! And here's the catch, women can even wear kilts belonging to a man.
Initially, women in the 1800s began wearing kilts. Back in those days, women wore tartan kilts that were longer in lengths. Fast-forward, tartan long skirts are still in today when it comes to modern fashion and has been giving equity to the men's kilts.
It is a recent tradition, however, women all over the globe are now doing it. Although the plaids, shapes, and kinds of the kilt can vary, women can wear modern kilts tailored just as men do.
There is no difference between a man and a women's kilt. Today, kilts are generally characterised as unisex these days, which means all genders can wear the kilts of all shapes and types.
The only difference we can make note of lies in the types of pleats of the kilt. However, we say, don't worry about it. Wear them all the same and save yourself some grief.
Who Says Women Can't Rock A Kilt?
Yes, a kilt is a national dress of Scotland and Scottish men do wear them proudly. The kilt is a symbol of honour and freedom for the Scots, and the garment represents their clan. It is of misguided belief that kilts only look flattering on a man's body.
Well, that's not entirely true. The kilt, as you may already know, has evolved over the years and landed into the world of women's fashion as well. This proves that women can also wear kilts to show not only their sense of style, but also exude pride, just like their male counterparts.
Kilts may have been considered a manly dress, but in the 18th-century, women began wearing kilts and staked their claim in representing the rich culture and identity of their country through this fabulous dress.
Through these early women's efforts, the time came when women began wearing kilts during Scottish highland dance performances. Today, women can wear kilts for both work and daily wear.
Types of Kilts for Women
Much like their male counterparts, women wear kilts not only to look fabulous but to exude confidence. But, just like men, women should know what type of kilt to add to their wardrobe.
For a more traditional look, tartan kilts are a perfect choice. A wide range of tartan kilts are available in different colours and styles. Additionally, you can pick the colour of your choice for the crisscrossed vertical and horizontal patterns on the kilt.
The utility kilt is the modern day inception of a traditional kilt. Utility kilts are built both for men and women and are perfect for everyday wear or work. These kilts are made of pure cotton, making them tough and can last long.
Leather is a material that only looks great if they are 100% genuine. They can be worn in many ways and on many occasions. If you want to look classy, then a leather kilt is the perfect choice. Much like any leather apparel, proper care is needed so that it can last for years.
Camouflage kilts were originally used by hunters. But if a girl would want to wear a kilt with the military camo print, nothing can stop her. It's a great garment for army lovers and for those who love to go on adventures.
Just like men, women also wear kilts with respect and pride. Just make sure you know how to properly wear it, as it is not as simple as wearing an ordinary skirt.
Conclusion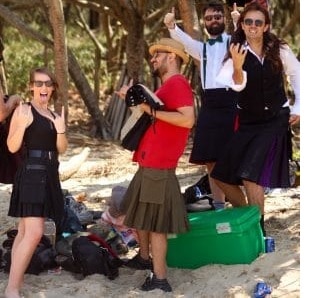 Kilts have survived and there now exist its modern evolution in the 21st century. People, regardless of gender, who want to wear a kilt at formal occasions can choose a traditional kilt or its modern counterpart.
You can wear a kilt for any occasion according to your preference. Various styles are available that can be worn with accessories if you want to look even more stylish. According to rule, women should wear buckles on the left, but this rule can be set aside according to your sense of style and choice as well. How cool is that?
Though the kilt was originally considered as a male dress, women today also considers them as their apparel as well. The essential feature of kilts is that they keep you comfortable and cool while performing day-to-day chores.
At Ozkilts®, our Utility Kilts are available with the necessary accessories and a range of colours and styles that you can choose from. It is time to realise that kilts are not something that is exclusive and only for men.