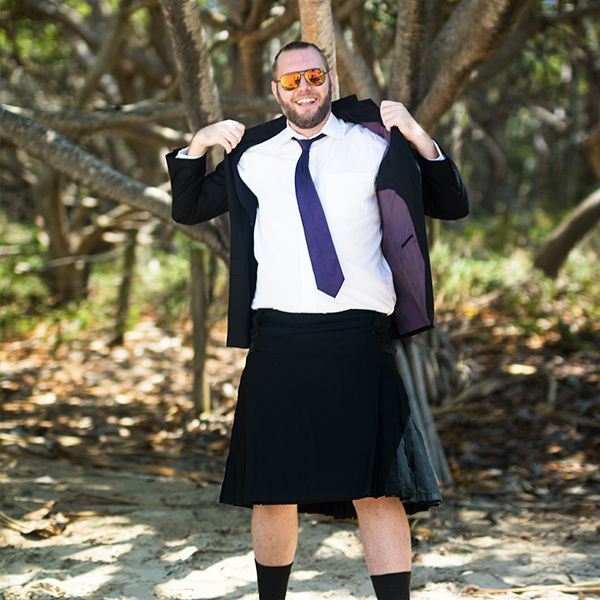 Making it
EXTRAORDINARY
Utility Kits are a modern interpretation of the traditional Woolen Tartan kilts from the Scottish Highlands. Designed for more robustness and well for a lack of a better term… Utility, these kilts were made with everyday activities in mind.
Think of Utility Kilts as off-road SUVs like Raptors, Hummers, Range Rovers, or G-Classes. They're built to be tough and go everywhere. With our Utility Kilts, you can do so much more compared to normal kilts since our utility kilts are made according to modern needs not to mention that our utility kilts look good enough to be worn on semi-formal occasions. Tough, comfortable, and stylish that's what the modern utility kilts bring to the table.
Let's Discuss Fabric
The fabric we use to make our kilts are 100% heavy-duty cotton. For those who don't know, cotton is a light fabric and that means it isn't as thick and hot compared to wool, which the traditional kilts are made up of. This gives our kilts unparalleled breathability while maintaining their comfort. Ozkilts customers often say that our utility kilt range's best feature is the comfort it gives for their wearer especially, down under, (if you know what I mean), that's just due to the design. Imagine the ventilation if you add a breathable fabric like cotton to that.
To top off our amazing range; our Phoenix Utility Kilts offers the same cotton which has natural fire resistance properties, with that extra flare of color for our fire performing brothers, making sure the only hot thing in our kilts is you.
It's All in the Details
At Ozkilts we are all about perfecting the average and making it extraordinary. That's why we've created our utility kilt range with either knife pleats or box pleat styling. Box pleats allow the pleats to hold tighter compared to the standard knife pleats of more traditional tartan kilts.
Aside from the box pleats, our kilts offer a deluxe leather or Velcro strap fastening system (depending on the model of utility kilt you order). This fastening system allows for micro-adjustments of the kilt size to ensure a perfect fit at all times while offering a modern reinterpretation of the traditional tartan kilt buckle hip fastening system.
Did we also mention our super functional detachable cargo pockets? No, well! Let me tell you; there will be no more worrying where to put your wallet or your phone when rocking out in your Utility Kilt. No more need to carry a Sporran (Sporran's are like the bum bags of utility kilt world, some love them and some hate them) simply clip on our expanding detachable cargo pockets to suit the occasion. Whether it be a casual or semi-formal event you can be sure you not never miss a selfie again with your phone safely in your kilt's cargo pocket!
Get Active and
Be Comfortable
Ozkilts Utility Kilts are perfect for high activity situations, especially in the summer. Our design team has taken the time to review our overall design, accessories, and fabric to keep you cool while your active living your best life (indoors or outdoors).
Since our Premium Cotton Kilts have the wick-away properties of cotton they won't cling to your skin, leaving it irritated and causing chafing. The additional stretch built into our fabric and pleat designs will also allow you increased mobility while adventuring without restricting your range of movement providing you the ultimate sense of freedom.
With the combination of our heavy-duty fabric, our box pleat design, and our leather fastening system; we can guarantee our Utility Kilts will help you stay cool while looking awesome. This means you will be able to experience the peak of comfortability while running, working out at the gym, hiking, blacksmithing, or even fire spinning.
How good is that!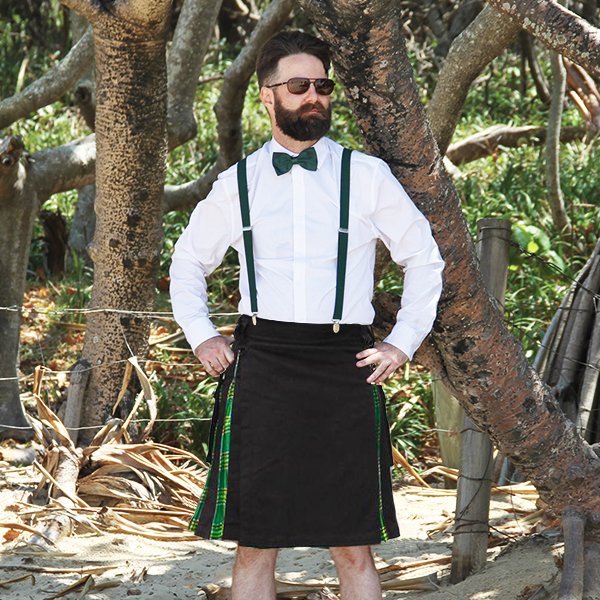 Ozkilts =
The Perfect Utility Kilt
Utility Kilts are now more prevalent than ever right now; especially in more Avant-garde neighborhoods. What was once a symbol for rebellion and freedom, has become a symbol for masculinity, uniqueness, and being fashionable. Since our utility kilts are modern iterations and are free from the baggage of tradition of the Tartan Kilts.
We can be more liberal and bold with our choices and design keeping it modern but at the same time respecting where our kilt designs originated from.
To learn more about our kilt passion make sure to check out our kilted story.