A kilt is not just a piece of clothing. It is a lifestyle statement. And we can tell you about a number of celebrities who believe that already and have more than one kilt in their wardrobe. Buying your kilt is, therefore, not just another clothes shopping chore that you can quickly get done and over with.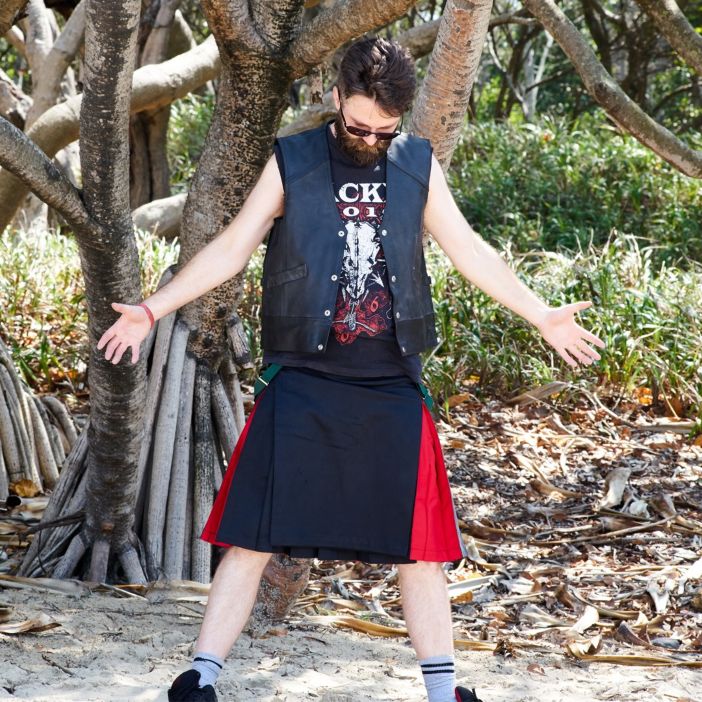 Take your time to choose the right kilt because you are going to garner all the attention at the next sporting event or party you intend to attend in your kilt. Here's a small guide on how to buy a great fitting utility or sports kilt.
Material
Kilts are made from different materials ranging from leather, poly cotton, polyester and cotton. While each fabric has its merits and demerits, the best material we recommend is 100% cotton.
Cotton is natural, breathable, durable and easy to maintain. More importantly, cotton fabric conforms to the shape of the garment easily. Kilts made from cotton are in vogue.
Style
It is important to choose a kilt style that goes with your personality and also the event. While camo kilts are great for working in the city or open air adventuring, denim kilts can also be a good choice for work or play.
Hybrid kilts come in a mix of patterns and textures, while tactical kilts are no-nonsense military style kilts.
Choose a utility kilt with numerous pockets, or go for a sports kilt to garner all the eyeballs at the next sports meet. No more dull-looking kilts that belong a generation back!
Number of Pockets
You can customise your kilt with the number of pockets you think you need for your kilt.
Choose from inherent and separable pockets for your kilt. The shape and size of the kilt with or without pockets must be considered when you choose your kilt. A right fitting kilt will not bulge or lose shape when you add extra pockets to it.
Right Size
Finally, measure your waist and also the height that you want your kilt to be. Check our measuring page for the right measurements and size for your kilts if you are not sure.
Rather than buy what looks good on display, make sure you get the right fitting kilt that is not too tight or too loose. Try your kilt with all the accessories and only then make your decision.
Remember, a great fitting Ozkilts kilt is one that makes you feel great when you are wearing it!