The kilt has come to signify an unmistakable and natural masculinity. From its origins being the basic garb of the Highlander, Scotsmen and non-Scotsmen alike have come to embrace it as a uniform, semiformal, formal wear, and casual everyday wear.
It's long history and modern outside intervention caused its evolution and deliberate reinvention. Yet, it remained recognisable while responding to changing times and consumer demands.
Today, kilts maintain its popularity through successive generations, and people's interest about this piece of fabulous clothing is steadily increasing throughout the world.
Modern Interest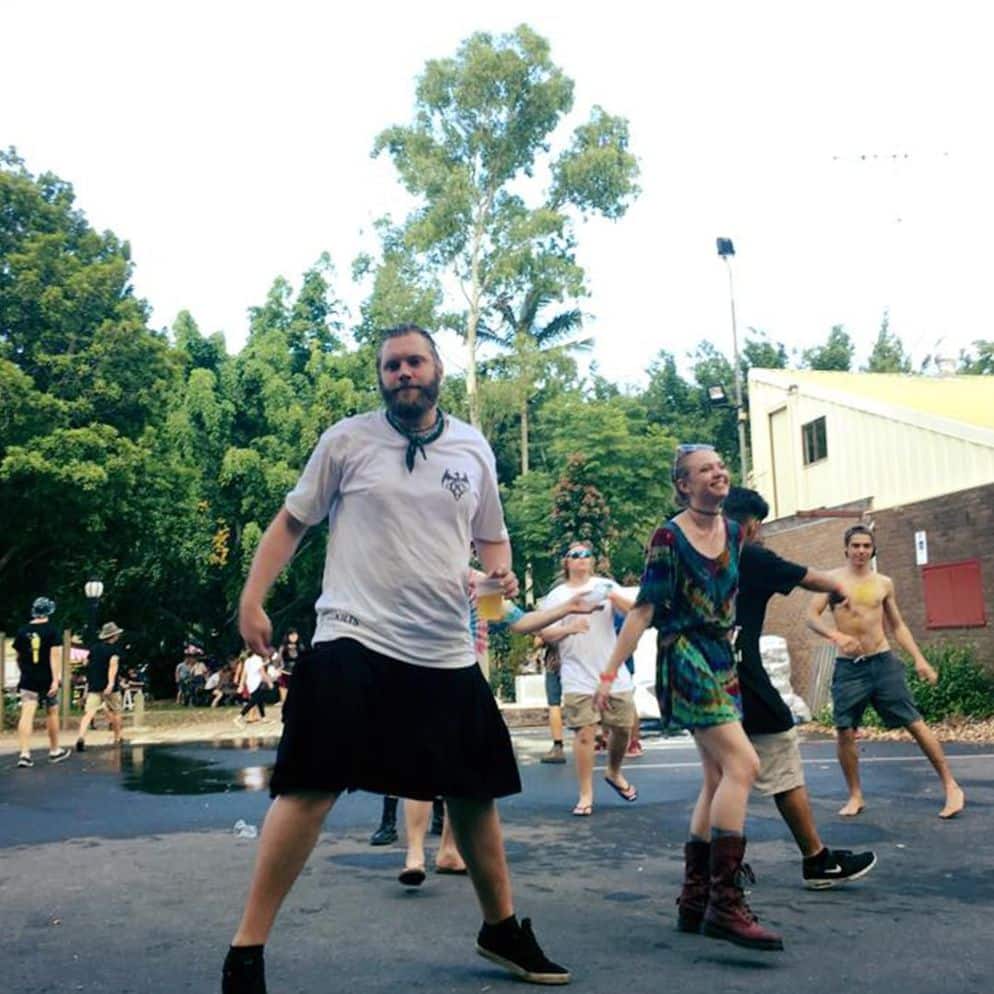 During the past several decades or so, the kilt has become increasingly popular among non-Scots who wish to primarily project self-confidence, and secondly, to make a bold fashion statement. There are a few others who choose to wear kilts to project themselves as fashion mavericks who do not conform to fleeting fashion trends and outdated fashion norms.
The modern interest in kilts can also be attributed to, at least partly, to the immense success of such films as Rob Roy (1995) and Braveheart (1995). These films portray Highlanders as "hero warriors," that embodies timeless and masculine values.
This image of men in kilts has been reinforced in the arena of sport, most obviously through the Highland Games, being broadcast around the world. These sports competitions show men of obvious stamina and strength competing in events wearing kilts.
Also, the Highlander as a beau-ideal has been promoted by football supporters. Their kilted antics received widespread publicity in France during the 1998 World Cup. Through these images, the kilt has come to represent some sort of access to Highland male sexuality.
Even for men with no Scottish roots, the kilt opened the floodgates as a means of asserting a self-conscious yet ambiguous masculine persona.
Kilt and Fashion
The modern kilt's evolution can also be attributed to modern contemporary designers, who have drawn heavily on the kilt's hypermasculine connotations in their attempts to tap and appeal to the young fashion-conscious male.
Around this same time, various designers made various attempts to blur the lines between the "kilt" and a "skirt" by reworking certain elements of the kilt's design. They focused their efforts on foregrounding the cut over the culturally specific tartan. They employed nontraditional materials in crafting their kilts, such as, denim, leather, poly cotton, cotton, among many others.
At Ozkilts®, our founder and CEO, Eden Brownlee, is a kilt aficionado who is passionate about delivering quality and functional Utility Kilts, not only for Australians, but to the world as well. His drive stems from his frustration about the influx of low quality kilts that has been flooding the kilt market.
His frustration was the driving force that made him forge Ozkilts®. And he began working with fashion designers to create a range of quality handmade products any man (or woman) will be proud to wear, everywhere.
Modern day kilts offer men a means of expressing a frank masculinity, while at the same time projecting a totally unconventional persona. As such, they have proven particularly successful among the youth and grown men.
Why Make the Switch?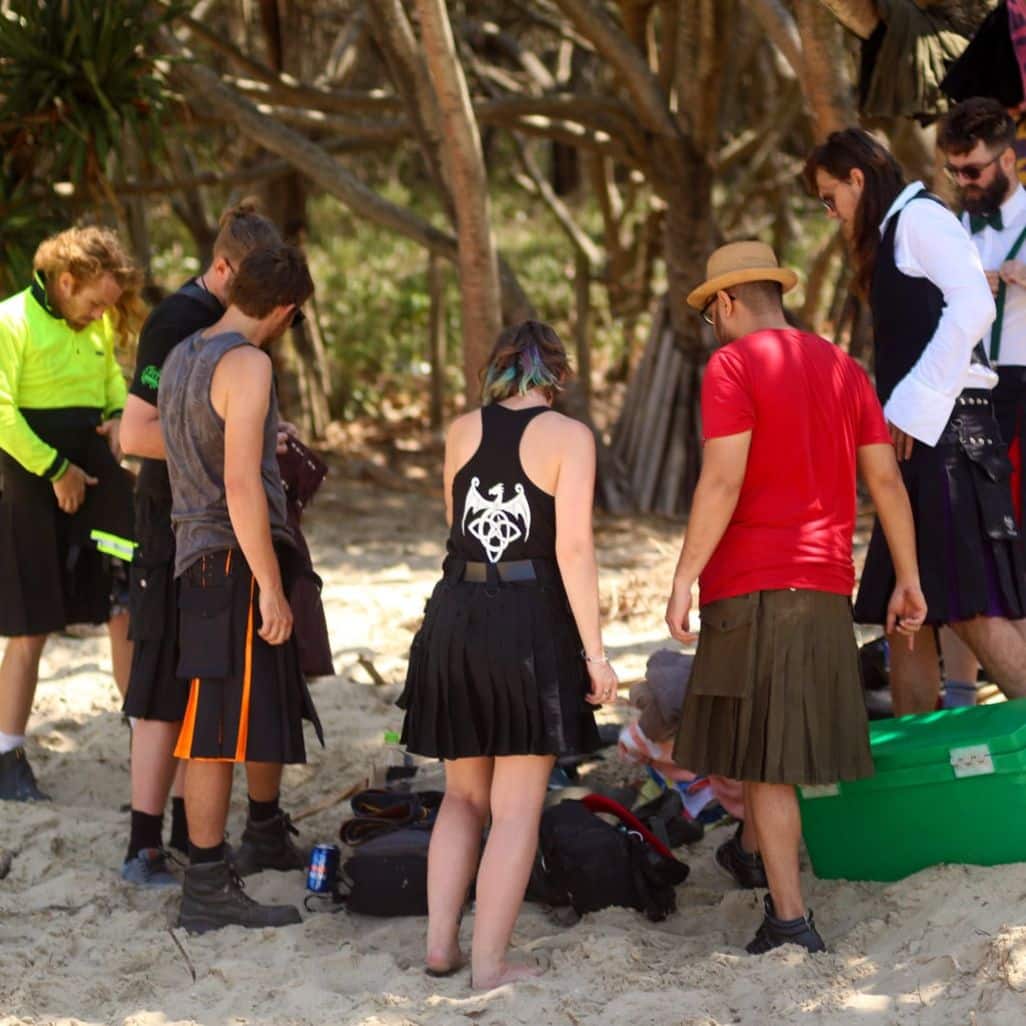 One good thing about kilts is that they are ultra-versatile. Kilt wearers can attest to the fact that they are practical, comfortable, and way cooler than your best pair of jeans, pants or shorts, for sure.
Not only can one wear it all day long, they can wear it for every event, festival, work, or even play. Not to mention the health benefits one gets from wearing such a fabulously designed piece of garment.
There is no particular demographic of kilt wearers, but all those who have made the switch are all relatively "free-spirited." It doesn't faze them one bit what other people think. They have something more important to express. Kilts are more practical, and they're more comfortable.
Wearing a utility kilt for instance causes men to feel a sense of authority. Like a lion surveying his pride, a guy whose got some boss in his soul that's being projected unconsciously.
Yes, you will get a lot of glances and looks since it's a conversation piece. It's akin to expressing without words that you are a forward thinker, and that you are cool with who you are. Another great thing about kilts is that they are gender-neutral, which means women can wear them too. How great is that?
Couple shirts were a trend once, why not make it a trend to come in couple kilts? Cool right?
Utility kilts come in several colours and different styles that you can wear from casual to special occasions – all with pockets, belt loops, and other accessories.
Do Kilt Yourself
There is no rule or off-putting about wearing a kilt in public. Not only are they being featured in movies, worn by celebrities during their performances on stage, or being featured by designers on the runway. Slowly but surely, wearing kilts has come into the mainstream, so there is no reason to be anxious about donning one.
Like any piece of clothing, you have a wide range of styles, colours, and types you can choose from. Regardless of what you style or type you pick, we guarantee that you won't regret it.
Be part of a fraternity of men, from a lot of countries, who made the conscious decision to wear kilts to experience true freedom and comfort.
At Ozkilts®, we provide a wide range of utility kilts that gives men (and women) room to breathe and a complete, unadulterated sense of freedom. We remain proud to proclaim that we are the only Australian company that provide quality kilts that are designed and crafted by professional workwear designers.
But don't just take our word for it. See what our customers are saying about us, in helping you make an informed choice. Join us, and be part of our kilted clan, today.