You are going to love the top kilt trends for 2021! Modern kilts have been developed and customised to fit in the view of the 21st–century fashion. Utility kilts are stylish apparel for men (and even women) with so much history and culture behind it. This makes someone look unique from others. People recognise these trendy kilts that are knocking off. 
A trend defines fashion, view, or style, relying on a specific era. Utility Kilts were designed to empower men with their distinctive fashion techniques. Modern utility Kilts are unique and can show masculinity, and must be proud when it is worn.  
They become more fashionable by adding distinct colours, pockets, as well as accessories. It has a vast, wide range of designs. Different variations of kilts are an excellent selection for stylish people who adore being traditional while at the same time being fashionable. 
Here are the Top Kilt Trends you may want to check and try out for yourselves. 
Deluxe 
Utility Kilts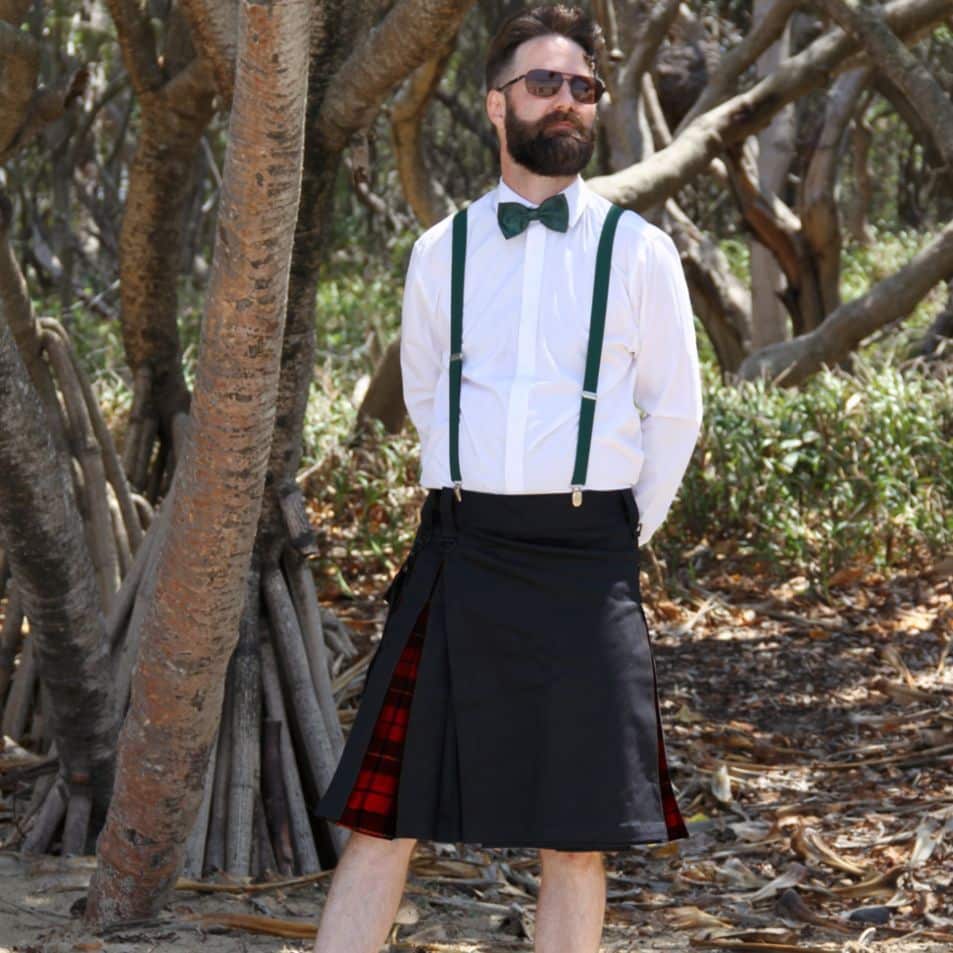 Ozkilts for example is a company you can trust when it comes to bringing kilt trends for years. The authentic Deluxe Utility Kilt is an example. It includes high–quality knife pleats. Deluxe Utility kilts have different available colours that you can choose from – Army Green, Jet Black, and Plum Brown. These are seen and best worn to casual occasions, running everyday errands, as well as semiformal events. 
The Deluxe Utility Kilts are designed with 100% cotton. They are heavy-duty made and are adjustable and fitted with the Ozkilts' Deluxe Kilt Leather Strap System. Big cargo pockets are available on the kilt's both sides. 
The leather strap lets you adjust the size of your kilt for a better fit. It is a modern style that provides high-standard comfortability as compared with traditional kilts that commonly utilise the buckle hip fastening method. 
Ozkilts highly recommends the Deluxe Utility Kilt for casual occasions to formal occasions to experience premium comfort and a high sense of fashion. This makes a great fit choice for all wearers of a modern utility kilt. 
You can read more about Deluxe Utility Kilt here. 
Workman Utility Kilts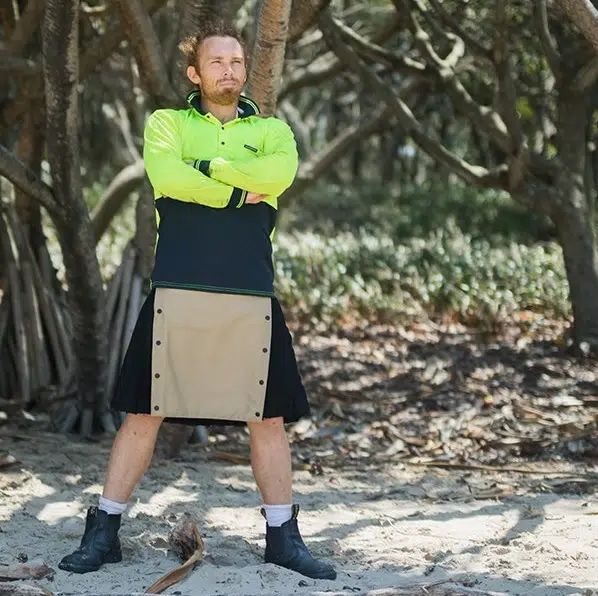 Are you comfortable with work? Or are you having a hard time? Workman utility kilts are often worn by workmen for the name of the product itself. Workman utility kilts provide exceptional comfortability while at work. Known as Tradies Utility Kilt, this is suitable to wear for all various workmen! 
The Workman Utility Kilt is perfectly designed to be adjustable to your size to give you a better and more comfortable fit. It is made from 100% cotton, with a khaki front apron and pockets. It is fully adjustable and fitted with our kilt leather strap system and includes big cargo pockets on both sides as well. 
This product provides excellent airflow, and you can comfortably and quickly move while you're working and at the same time looking awesome. It is available in two colours to choose from. You can avail of the black or the khaki one. Or if you like it, you can choose both!  
You can read more about Workman Utility Kilt here. 
Active Utility Kilts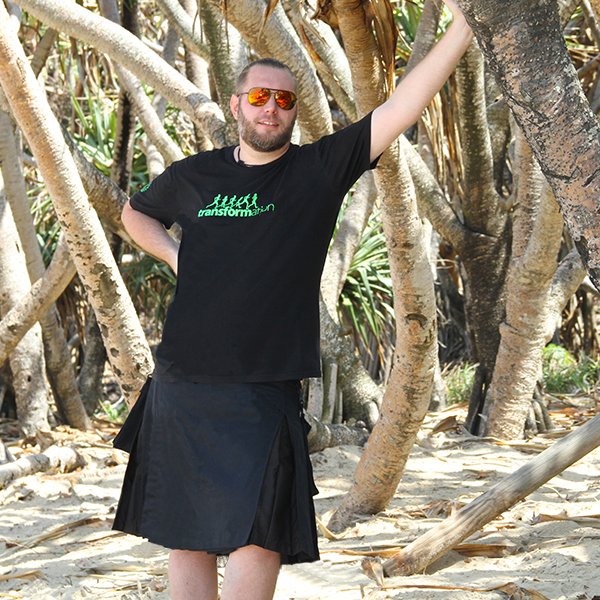 Do you want to still look great even when you're doing strenuous activities, such as jogging or hiking? If yes, then you can never go wrong with our Active Utility Kilt. This product is specifically designed for extreme comfortability when moving actively. This Kilt comes with 'Box' style pleats, which hold tighter than a standard knife pleat, great for active people on the run while saving you from accidental exposure.  
Our Heavy Duty cotton stretch material offers the perfect balance of comfort & breathability, the material fits your body over time just like your favourite pair of jeans, without being a prison for your bits. Our Sports Kilt Velcro Fastening System offers the most precise fitting possible (for those gym buffs, you know what I mean during bulk phase right!), while the pockets can be detached as to keep out of the way during workouts or other activities. 
We recommend our Active Utility Kilt for premium comfort, style, and safety for Hiking, Gym, Running, Lifting, or those who love being active! 
You can read more about Active Utility Kilt here. 
Are you Ready to Jump on The Kilt Trend?
Our kilts may be the fashionable thing to wear, but they also serve their purpose – utility and comfortability. We aim to give you room to breathe and the freedom to be stylish and active. 
Ozkilts is here to join you in your journey to choosing the kilt that represents your personality. We have a solid range of kilts that are suited for every occasion or activity you might think of. We are the only company with a utility kilt range designed by professional workwear designers – giving men (and women) a room to breathe and a sense of complete freedom. For more information you can get from donning on a kilt, you can visit this link: https://ozkilts.com/