There is nothing more stylish than a kilt that fits you like it was made for you! An ill-fitting kilt kills the beauty of the garment as well as making a mockery of your misinformed style.
Ordering the right-size kilt can seem overwhelming, especially when you are buying a kilt for the first time. The task can be arduous if you are ordering online.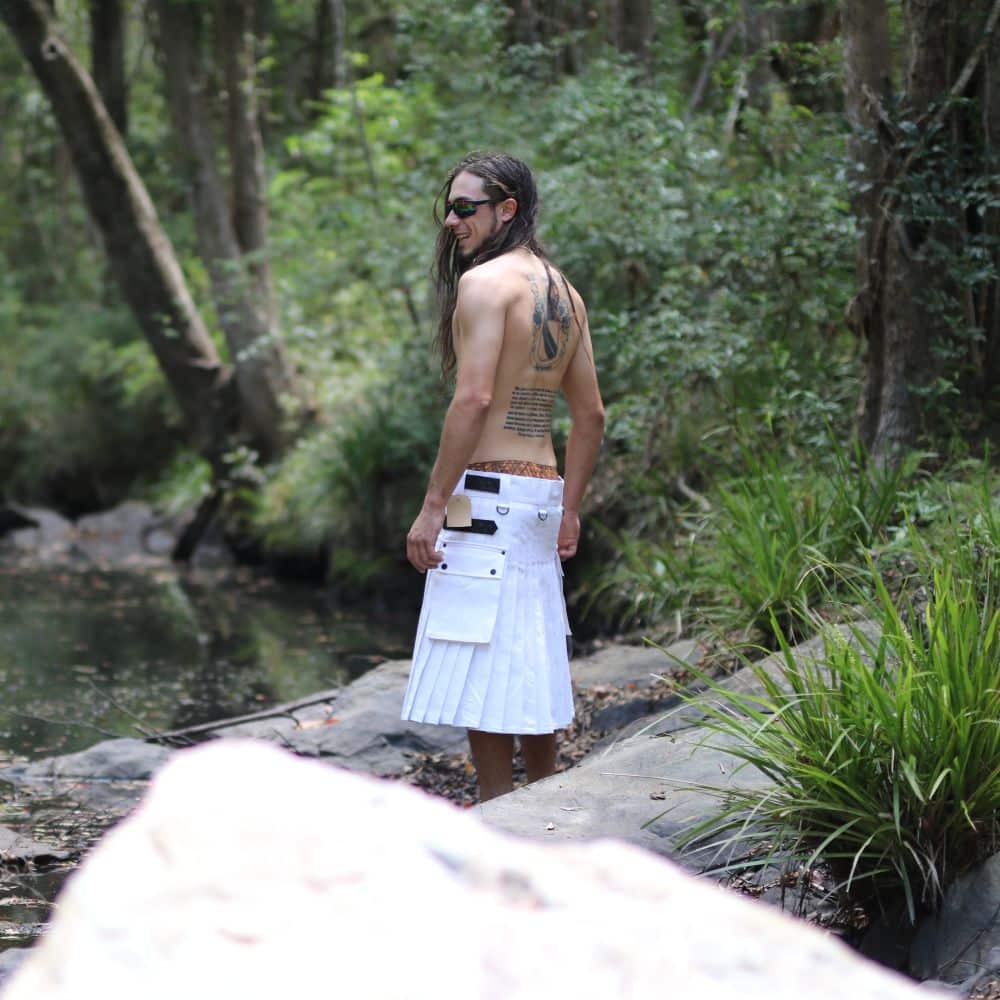 Here are some tips to ensure you get a kilt that fits you perfectly.
Become Aware of Different Fits
Kilts can be worn in two ways – either at the hip or the belly. The hip fit is the most modern fit as it is very similar to wearing a jeans or shorts. The belly fit is a more traditional style. You can wear your kilt the way you prefer, but remember to choose your sizing accordingly.
Measure According to your Preferred Fit
If you are going for the hip fit, do the following:
Take a cloth tape. If you do not have one, you could go for a belt or a string. However, it would help to invest in a good quality cloth tape as it gives most accurate measurement.
Wrap the tape around your waist (not your belly), along the area where you want the kilt to settle.
Take the measurement. In case you get a reading that falls in between 2 measurements, take the larger reading
Repeat once or twice to ensure the measurement is accurate.
If you prefer the traditional belly fit, here's what you need to do:
Wrap the cloth tape around your belly (not the waist) where you want the kilt to rest.
Go for the larger number in case the size falls between two measurements. (check our sizing page or product pages for our current size list: https://ozkilts.com/utility-kilt-sizing-guide/)
Repeat for accuracy.
In case you are using a string or a belt, use a ruler to measure the reading.
Never Use Your Pant Size for Kilts
When you use your pant size for your kilt, you are bound to get an ill-fitting kilt. This is because pants are mostly sized for vanity. This means the size of a pant is usually larger than what the tag says!
So, if you are wearing a 36" pant, it could mean that your pant size is usually anywhere between 37" and 41" depending on the brand.
So, measure your hip or belly with a cloth tape for the perfectly fitting kilt.
Give Your Kilt and Yourself some Time
It's easy to get the right kilt when you get the measurements right. However, it can sometimes feel different when wearing a new kilt. This need not necessarily be due to an inaccurate fit.
Give some time to get used to the kilt. Move around wearing your new kilt. Sit, stand and squat and go about doing your work in the kilt. In time, it'll feel like your second skin!
If you are in search of the best-quality kilts, trust Ozkilts. We offer a range of kilts for every occasion, from work to casual outing and daily use. Our kilts are made of 100% cotton. They come with several convenient features, including detachable pockets. The well-designed strapping system ensures you get the desired fit.
Visit our online kilt store for kilts that deliver ultimate comfort and style!