Kilts are a great item for men to wear. They bring a unique element to every outfit; they're comfortable, and they look great. No, they're not a skirt! (Especially if you play rugby in them). A kilt from Ozkilts is sure to be a great addition to your closet.
This year, Ozkilts is a part of the Movember Movement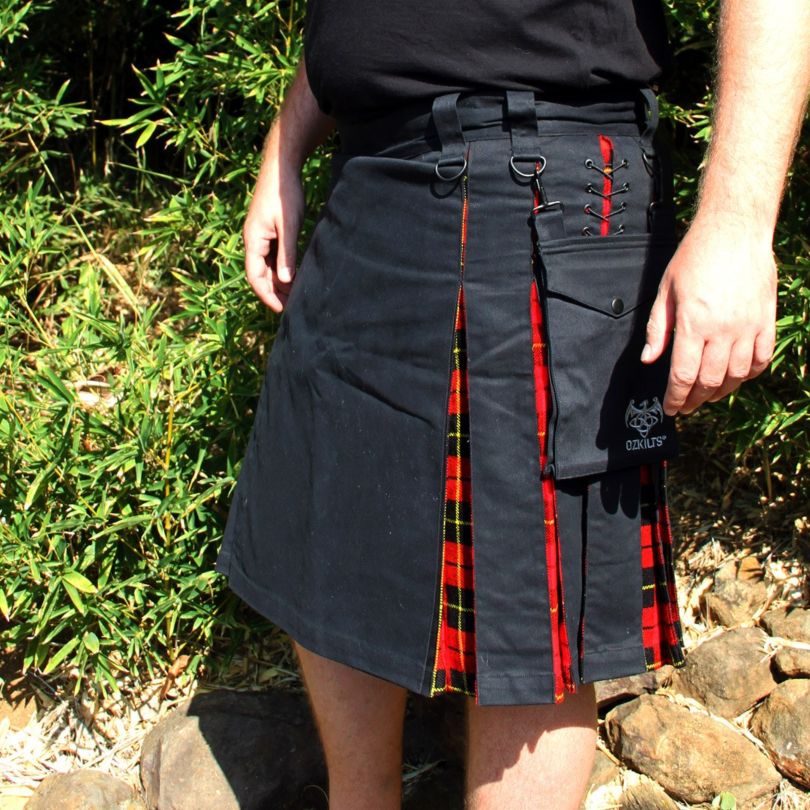 This Movember, Ozkilts is bringing special attention to men's health.
While a kilt is always in fashion, it's even more fashionable to sport one during this important month. Movember marks the beginning of the holidays, and it is the month dedicated to focusing on four important aspects of men's health: prostate cancer, testicular cancer, mental health, and suicide.
What could be a better holiday gift than to help the men in your life with their health? Giving a kilt shows special support if you give it during Movember.
The real question: do kilts go with a Movember moustache?
Our vote: nothing goes better with a kilt than a moustache.
Kilts come in tons of colours and styles (just like moustaches), and offer a general sense of freedom when compared to restrictive pants.
Raising Cancer Awareness with Kilts
Movember is really important for bringing awareness to major men's health topics. Most people know that suicide awareness is increasing, for example. In fact, it may surprise you to learn that men die from suicide at about triple the rate women do, according to the American Foundation for Suicide Prevention. The more knowledge people have when it comes to men's health, the more empowered they are to help those who may be in a dangerous position health-wise.
But Movember more than just a time to help raise awareness for Men's Health. It's a time for celebrating with your friends and family, it should be fun, and all the while you can have a little fun while growing an awesome moustache or beard while supporting a great cause.
Get out there and celebrate with one of the many Movember events thrown by local organisations.
Take one of our Movember kilts, or contribute in your own way to this worthy cause!
At Ozkilts, we are donating 10% of all Movember sales to support men's health this month. Click here to order now