March 17th, originally a date to celebrate the death anniversary of St Patrick, one of Ireland's patron saints, where people of Irish descent and their kin remember his life. Now St Patrick's Day's meaning has evolved and has become more about celebrating Irish culture as a whole.
St Patrick: The Origin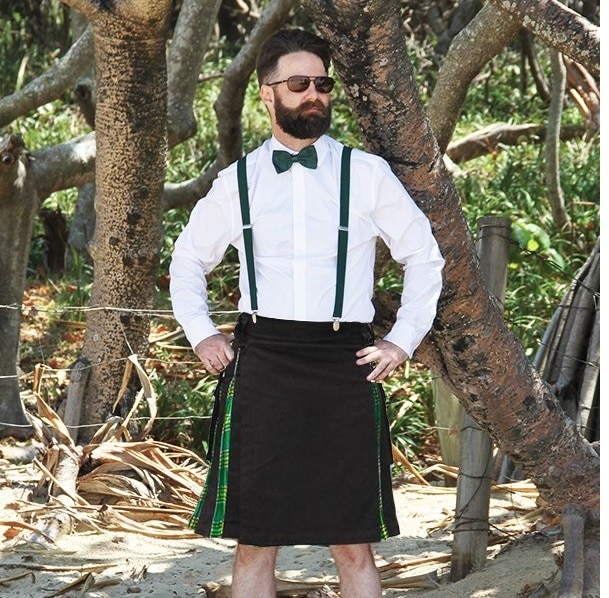 Who was the man behind the holiday? Well, let's discuss that.
St. Patrick, patron saint of Ireland, banisher of snakes, was born in Roman-controlled Britain back in the tail end of the 4th century. At the age of 16, he was kidnapped by Irish Pirates, shipped to Ireland to be sold to slavery. St. Patrick then managed to escape. A few years pass, and St. Patrick returned to Ireland as a missionary to convert the Irish people to Christianity.
By the time of his death on March 17th, 461 CE, he has built monasteries, schools, and churches throughout Ireland. Fun fact. St. Patricius aka St. Patrick was never formally canonised by the Catholic Church. Because the rules for canonisation weren't set up then. But he is still venerated as a full-on Saint not just by the Catholic Church but by the Eastern Orthodox, Anglican, and Lutheran church.
Originally, the celebration was a simple one. It just means that typical Lenten fasting was lifted for that day to celebrate the holiday. Feasting, drinking, and religious services were held. The holiday slowly turned into a secular event when Irish immigrants settled in Northern America, from there it has spread out globally.
Everyone is Irish for a Day
You would think that since St. Patties' day is a primarily Irish holiday, then it will be just celebrated by people of Irish descent? Nope. It's pretty much a global event at present time. The adage everyone is Irish for a day rings true because You will be surprised where they even celebrate St. Patrick's Day
        Monsterrat – Aside from Ireland, Montserrat is the only country in the world where St. Patrick's Day is a public holiday. A large portion of the island nation's inhabitants has Irish ancestors. St. Patrick's Day is part of their independence week celebrations.
        Argentina – The largest St. Patrick's Day celebration in the entire South America happens in Buenos Aires. There is a party in the centre of the city, with festivals happening in different areas across the city.
        Russia – Yes, Comrade. Since 1992 St. Petersburg has music and dance festivals in the city while pubs across the country have started to embrace the tradition.
        Singapore – Irish Expats, formed a St. Patrick's society, which puts on an annual Ball dedicated to St. Patrick.
        Japan – The land of Sushi, Godzilla, and anime waifus (just kidding) Tokyo celebrates the day by putting on a St. Patrick's Day parade. This has been happening since 1992. Irish ex-pats initially organised this as a way to introduce the Japanese to Irish culture.
        India – The Gateway of India in Mumbai is illuminated green in celebration of St. Patrick's Day. They celebrate St. Pattie's day just a short while after their spring celebration of the Holi Festival. Irish pubs around the country celebrate this too.
        UAE – Apparently there is an Irish Village in the City of Dubai, and for a while now this is the place to celebrate St. Pattie's day in the country. Other Irish Pubs have also started offering a more Family-Friendly celebration, just to get you and your entire family into the spirit of the event.
        Turkey – The Country not the bird, Turkey surprisingly celebrates St. Patrick's Day as well. Bars across the entire nation hold celebrations with live music, drinks (not surprising at all), that last until early the next morning. Wear green. Prepare for hangovers.
Norway – There is a St. Patrick's Day festival and parade in Oslo. As well as various Irish cultural events in various places around the city. Glad to see that the Vikings have embraced the celebration as well.
Canada – Canucks in the Montreal area can be proud to say that their St. Patrick's Day parade is one of the largest and longest-running St Pattie's day parades in North America. A lot of Canadians can trace their roots back to Ireland, so it's not surprising that they celebrate the event the way they do. From Irish cooking classes, whisky (with an e since it's made outside of Scotland and Japan) tasting and a ton of pub parties can be found.
        United Kingdom – Not surprising since they're next-door neighbours and there are a lot of Irishmen living in the UK as well. Birmingham holds the third-biggest St Patrick's Day parade, right after Dublin and the US. Irish whisky and Guinness will be prevalent.
        Australia – The land down under. Historically, a lot of Irishmen immigrated to Australia. So there is no surprise to see how abundant the celebrations for St Patrick's Day are in Australia. It's basically like The UK's celebration, only on the opposite side of the world.
        New Zealand – Of course, they celebrate St. Patrick's Day on Middle Earth. Have you seen how much dwarves and hobbits drink? In Auckland, a parade is usually thrown to commemorate the day and the Sky Tower is lit in shamrock green. As usual, Guinness is the pub drink of choice.
        USA – Of course, you can't talk about St. Patrick's Day without talking about the United States of America. St. Patrick's Day is not a public holiday, but that does not stop people from celebrating the heck out of it. Celebrations of the Irish-American culture are everywhere. Chicago, Boston, and New York have the largest celebrations in the nation. Green beers and cocktails abound. People of all nationalities are Irish for a day. Heck, even Chicago dyes their river green. An entire river. Talk about dedication.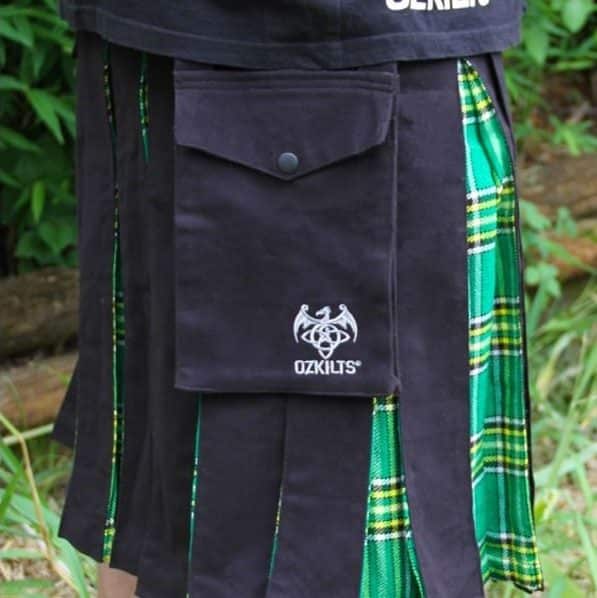 All around the globe. Wherever you can find an Irish pub. My bet is they celebrate St. Patrick's Day. So wherever you are. Why not channel your inner Irishman, get a pint of Guinness, and while you're at it, do it in style with our St. Patrick's Day Utility Kilt?
You might ask. Hey… Aren't kilts like… Scottish?
Well, Yes and No.
While kilts are Scotland's national dress, it is not entirely exclusive to them. Kilts have long been ingrained in the Irish culture. They both wear kilts to celebrate their Celtic heritage. So get your St. Patrick's Day Kilt now and enjoy being Irish for the day, in style and comfort.