Getting ready for Australian summer festivals are always a fun activity to do. You may not be the best dancer, but who cares? Besides, a secret to having a blast at these festivals is planning things in advance.
The first thing you need to remember is that it will not be all about having fun and enjoying the music. You have to consider bracing yourself for the climate. The next thing is figuring out what you are going to wear.
Let's face it, no one wants to be the odd want out in these gatherings. But many, you included, would want to stand out. Australian summers can be quite hot at times, so use sun protection by putting on some sunscreen before going out, and carry a tube with you going to the festival grounds.
Having a hat and sunglasses on hand are a great idea too. Pick out shaded areas on the grounds to avoid getting sunburns. Another thing you have to look out for is staying hydrated to stay energised.
Wear a kilt to enhance your experience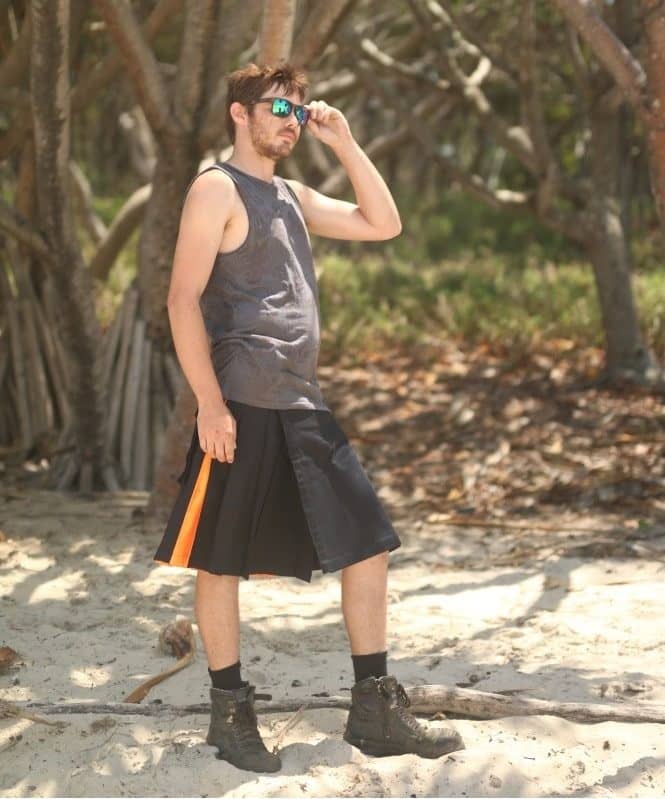 As it would be prohibitive and quite uncomfortable wearing a woolen kilt on very hot days, Ozkilts® offers the best alternative to traditional kilts with our modern utility kilts that are made from 100% cotton stretch fabric and durable blends.
Cotton is a lightweight and breathable natural fabric. Having a kilt made of this material allows for natural airflow, keeping you cool and comfortable. Additionally, cotton does not cause any allergies, rashes, or irritation, making it one of the best fabrics to be used for garments in summer.
Ozkilts® Utility Kilts are a great choice for wear at any event or festival. Kilts will not restrict your movement and have you dance with wild abandon, having no pant legs to hold you back.
A plus factor is that our kilts also come with detachable pockets where you would be able to keep your essentials (including that tube of sunscreen) and valuables safe and secure.
Ozkilts® kilts come in both light and dark colours, so if you feel that dark colours leave you feeling overheated, you have an option to pick-out a lighter coloured kilt from our range of kilts.
Party and groove on
We all have been in on and off lockdown restrictions for far too long. The last two years were quite stressful for a lot, if not, most of us.
The good thing is, we are slowly getting back to normalcy. This means the coming summer festivals should level up their party game and atmosphere that we all truly deserve after being cooped up, leaving our party muscles in a rusty state.
What we all need is a performance boost and in something that will help us to stand out and shine. It is only natural that when attending these festivals, that we feel comfortable and cool. Wearing a kilt is a great option if you want a breezy feel and don't want fabric clinging to your skin.
A kilt is a great garment to wear at festivals as its design keeps you comfortable in hot festival environments. A kilt will also allow you to transition seamlessly from day to night. Our kilts look just as great during the daytime as they do after dark.
The kilt continues to charm people with its edgy contrast. Even if you are not really that much into partying, coming to the festival in a kilt can possibly turn you as among the light of the party. 
Go to the festival in style
Going to festivals in normal clothing may be fine, but one thing that will lack is a ton of style. No matter what you're doing in them, kilts offer an edge over shorts and pants. There would be no odd creases riding up your leg, or having too tight belts just to keep it up. And best of all, kilts provide you with drape and flow.
A kilt moves with you. They do sway a bit, but not all that much, and you have a variance of styles to choose from.
Festivals encourage unconventional ways of expressing one's self, what better way to show your individuality and uniqueness by attending in a utility kilt. 
The Ozkilts® Rave Utility Kilt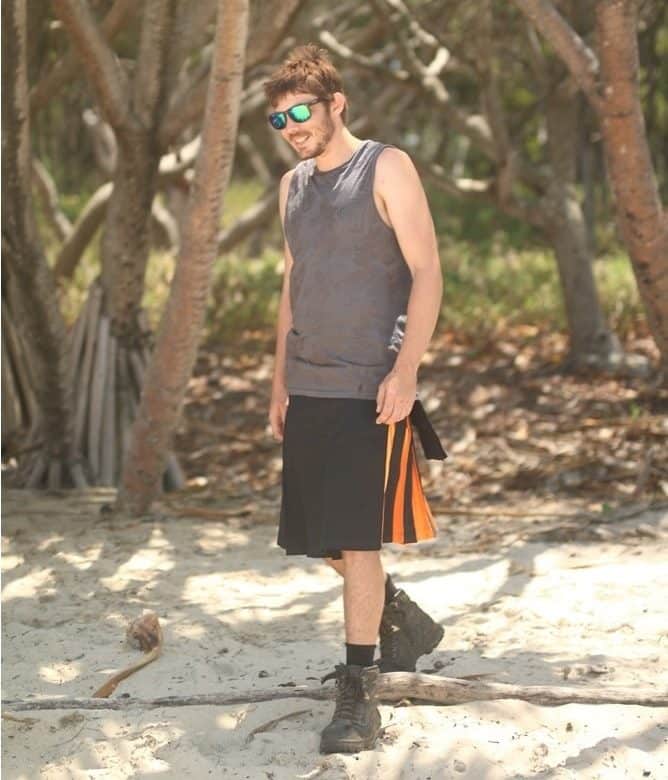 Our favourite recommendation for festivals is our Rave Utility Kilt, although any kilt from our range will also look great and more than fits the bill as you party on.
The difference is that the Rave Utility Kilt was made to literally shine and attract attention. This kilt was made to help you get noticed. The main point of attraction of the Rave is the high reflective and visibility lime/yellow trim on its apron.
Wearing a kilt in itself is already eye-catching. The Ozkilts® Rave Utility Kilt comes with a knife pleated design giving it a nice, clean and tight fit. No matter how much you strut your stuff on the festival field or the dance floor, the kilt retains its shape and keep you cool and looking sharp.
And with a reflective fluro yellow lime strip on its apron, you're practically saying to the crowd, "Hey, look at me!"
Browse our collection from Ozkilts® for the best utility kilts. Constructed of 100% cotton stretch fabric and completely handmade, perfect for all occasions.
Ozkilts® Utility Kilts boast a range of colours, styles, and patterns. They also feature detachable pockets for your essentials at the festival, and provides you with maximum manoeuvrability. And with its adjustable strap, you are assured of a perfect fit that stays on as you party on.