The Rainbow Serpent Festival is a 4-day festival celebrating electronic music, lifestyle and art. It's taking place from 24th to 27th January 2020 in Lexton, Victoria during the Australia Day weekend.
The festival is a wonderful arrangement of art, music, culture and healing. There is almost too much to mention here, but we'll give it a shot anyway.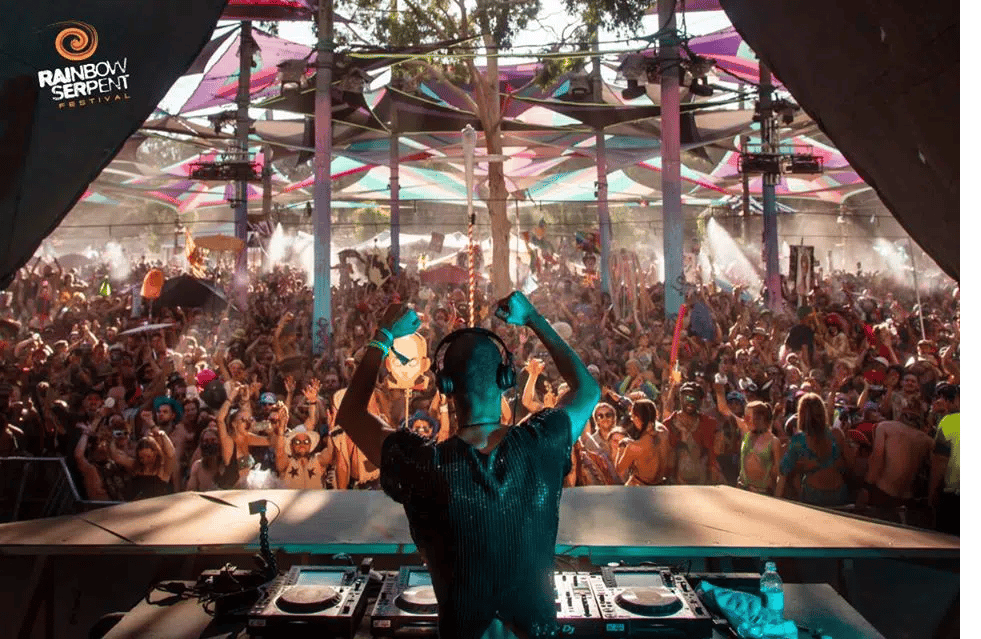 While the emerging artists' grants, performers' applications, and decorating/installation teams are closed, there are still tons of ways you can participate in the festival. With any luck, you'll be participating in wearing a utility kilt!
You can always just come as you are and enjoy, as there's always tons to do at this event. We do, however, we recommend on bringing your favourite utility kilt to rock out with and celebrate you're individually.
There will be music by someone for everyone. A few mentionables are Benny Page, Bullhorn, and Cello Joe. The musicians come from around the world, and there are tons of them, plus there will be multiple stages, so you can soak everything up throughout the weekend.
There will also be massage/healing sessions, art galleries, aboriginal ceremonies, a bazaar, performers, and the all-important Village. In the Village, there are elemental ceremonies, permaculture gardens, and a lotus temple. There will also be numerous guest speakers.
Wearing a Utility Kilt Makes Music Sound Better
Not that these performers will need any help! May we recommend the Rave Utility Kilt for attending the festival to help you enjoy your weekend. It features reflective tape that makes you easy to spot during night sessions rocking out on the d-floor.
Since this festival is heavy on awesome music, we think that wearing things that amplify the sound quality is an all-important aspect of going to this festival – yes, this means a utility kilt is a necessity.
Kidding Aside, Utility Kilts Look Great Everywhere, All the Time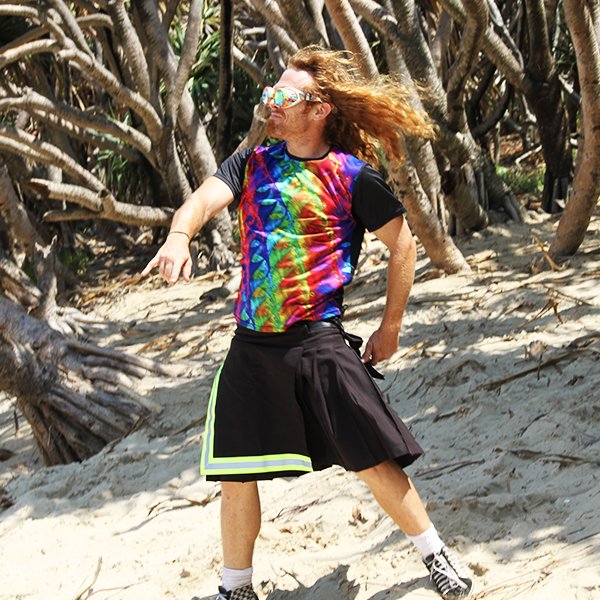 Ever get that feeling that when you're going somewhere and staying a long time, your clothing doesn't make the transition from day to night? Well, you don't have to worry about that with a utility kilt.
Our kilts look just as killer during the day as they do after dark.
Our favourite for this festival is still the Rave Utility Kilt, but any kilt from our range will look great for the remainder of your stay.
Quick note: there is camping at the festival, so make sure to reserve a spot quickly if you want one.
Tickets can be booked from the Rainbow Serpent official website.
And of course, if you need any help choosing the right utility kilt for your visit to the event, feel free to shoot us an email or visit our store. We'd be stoked to hear from you. Our friendly team would be happy to answer your questions and help you make an informed choice.