Take a walk down the street these days, and you'll see men with mo's and ziff's (a new word I've just learnt for a beard!), in a variety of shapes – from a designer stubble, trimmed, and/or sculpted beards. Some even waxed and immaculately polished.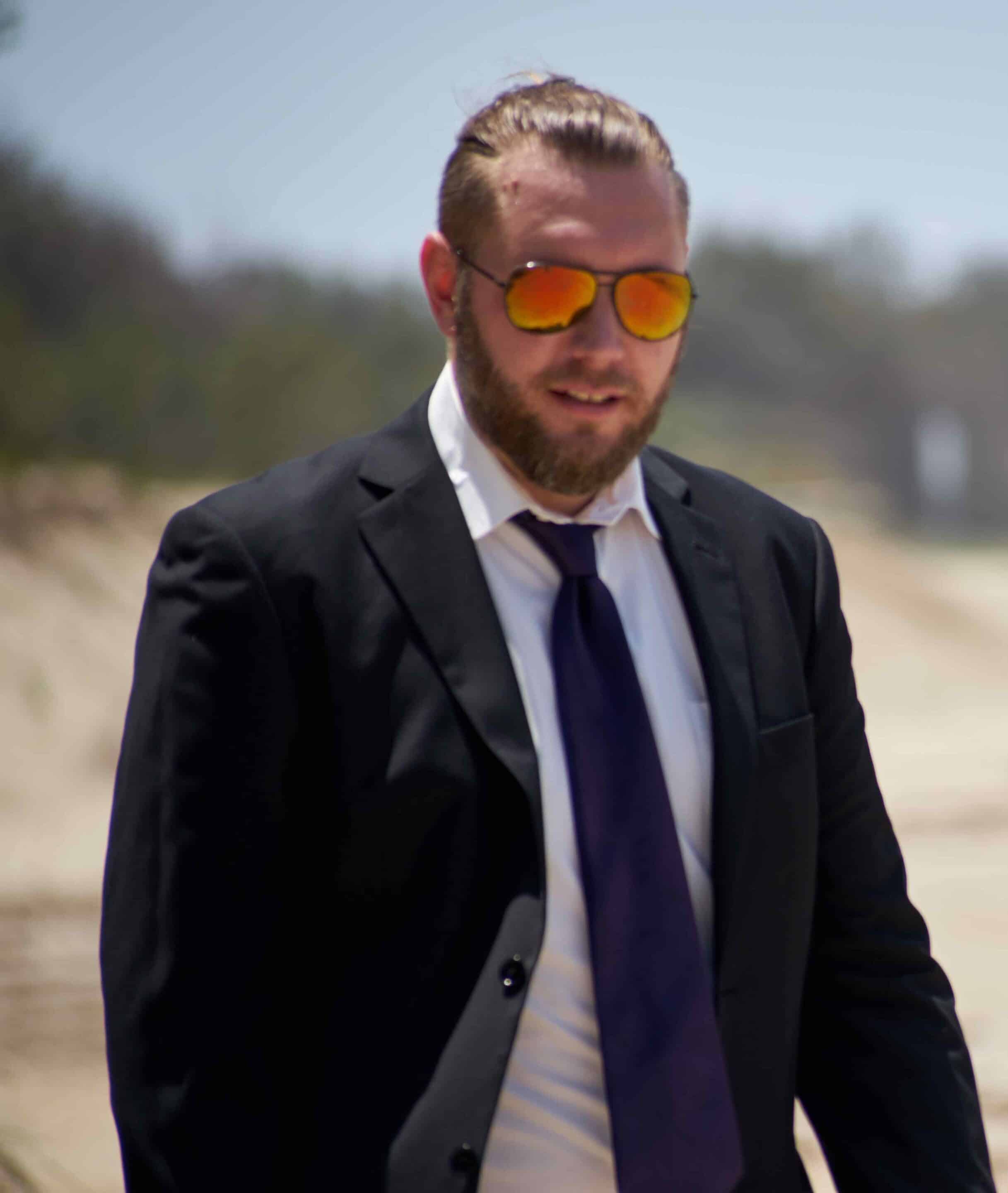 When we see men paying attention to their appearance, most of us would easily assume that they're just angling for partners. Though it's true that there are people who like a bit of, or perhaps a lot of facial hair, there are also those who prefer the clean-shaven look. Therefore, we can't automatically conclude that beards can cause someone to be attracted to you. (though surely it helps, right???). 😊
For an international community of men, many of whom sport beards, facial hair cannot just be dismissed as a vanity project. Bearded Villains' members are standing firm that it is more than that.
To them, growing beards is a lifestyle. It is a movement, set out to rectify and detach from outdated stereotypes while building long-lasting bonds between men worldwide.
The Bearded Villains
The Villains started as an Instagram feed of dudes with beards. Despite their name, the Bearded Villains insist that they are good guys, which they truly are.
They regularly conduct charity campaigns that range from clothing drives sent to refugees in Europe, to cancer fundraisers, and feeding programs for the homeless. Just recently, their Miami Chapter is recognized as an Official Supporter Group of the Miami Football Club.  
Founded in 2014 by Fred Ramirez a.k.a. Von Knox in Los Angeles, California, U.S.A. The Bearded Villains' community has organically grown into a worldwide brotherhood with 165 Chapters in 36 countries. They are now the largest beard club in mankind history.
Their mission is to unite bearded men of all cultures, races, creed, and sexuality in a brotherhood that is devoted to loyalty, honour, and respect toward all people. Additionally, they are dedicated to the betterment of mankind through fraternity, charity, and kindness.
What are they all about?
The Bearded Villains is not just all about different chapters of men who sport full-on beards with full-on commitments to their year-round bearded lifestyle. They are also into giving back to their communities.
Their members have a deep connection with one another, not only through sporting fabulous beards, but also through having a sense of social conscience. All their worldwide chapters organise and participate in local charity events and causes.
The elite brotherhood is dedicated to making a difference in the world. The Villains' main objective it to be as involved with their communities as they possibly can and extend their hands in any local project. 
Bound by acceptance and tolerance.
The Bearded Villains is a brotherhood of bearded men, bound by a sense of decency, who stands in contrast to the divisive rhetoric often found in the modern world. Their worldwide social network prides itself on inclusivity, respect, and tolerance for others, even to those with opposing views.
What makes their group awesome is that it does not matter to them whatever your culture and political beliefs are, sexual orientation, religion, etc. What's important to them is that when they are together, all opinions are set aside, and they just try to have a great time.
Though loosely organised, they are tightly-knit in values. There is accountability within the group, and it's not all just about fun. It's also about keeping honour and integrity that goes with being a Villain.
Though they call themselves Villains, they are as compassionate as they are charitable, loyal, and being there for each other whenever necessary. The Bearded Villains also take pride in raising money for worthy causes, often staging multicategory beard contests at their local, regional, and national meet-ups.
In a nutshell, The Bearded Villains are Villains, with a heart.
Beards and Ozkilts
Dispelling stereotypes is probably one similarity between the Bearded Villains and Ozkilts. While it's certainly fine to sport a healthy man mane these days, there are still a ton of beard stereotypes floating around. Such stereotyping also exists for kilt wearing men (and women).
Our very own Ozkilts Founder and CEO Eden Brownlee himself has a beard he wears with pride along with utility kilts he himself help to design and develop.
We admit that stereotypes about men in kilts are now more favourable, thanks to the efforts and recognition of the kilt by the fashion industry. More men are now attuned to try to wear modern day utility kilts, not just as a symbol of masculinity, but also for the comfort and health benefits they bring.
Men with beards, are also going through that same kind of change with beards now being much more in fashion and more widely accepted in society and workplaces.
If there is a noble similarity between Bearded Villains and Ozkilts, it is the idea of brotherhood. The Villains form bonds with men with beards, while Ozkilts form bonds with those who love kilts. Both groups support cancer awareness and men's health, and contributing to causes that help fund treatment, support, and research.
The camaraderie developed within their respective groups is the catalyst that drives them in achieving their goals. So, I might just head to the Bearded Villains website and look up the next event near me…
Check out the Bearded Villains and also visit their Facebook page HERE.
Also, visit our Ozkilts shop for quality handmade kilts.