There are sketchy and unscrupulous online sellers out there that operate like bad offshoots of eBay or Amazon. It may not be far-fetched that many will fall prey to these sites, for they offer a myriad of products that are relatively dirt cheap.
On top of that, they also offer free items that come with your purchase, or basically give you free items wherein the only expense you would need to shell out is to pay for shipping and handling.
Sounds good right? Think again. You can't really be serious, being duped into something that sounds too good to be skipped. If anything, every thing that sounds too good to be true can really turn out to be such an utter disappointment.
But we're not here to talk about your online buying decisions. After all, if you're here and have already set your sights on one or several of our Australian Made Kilts, and be part of the kilted community, then you can't bloody be accused of being such a flaming galah.
Who is Eligible for Free Shipping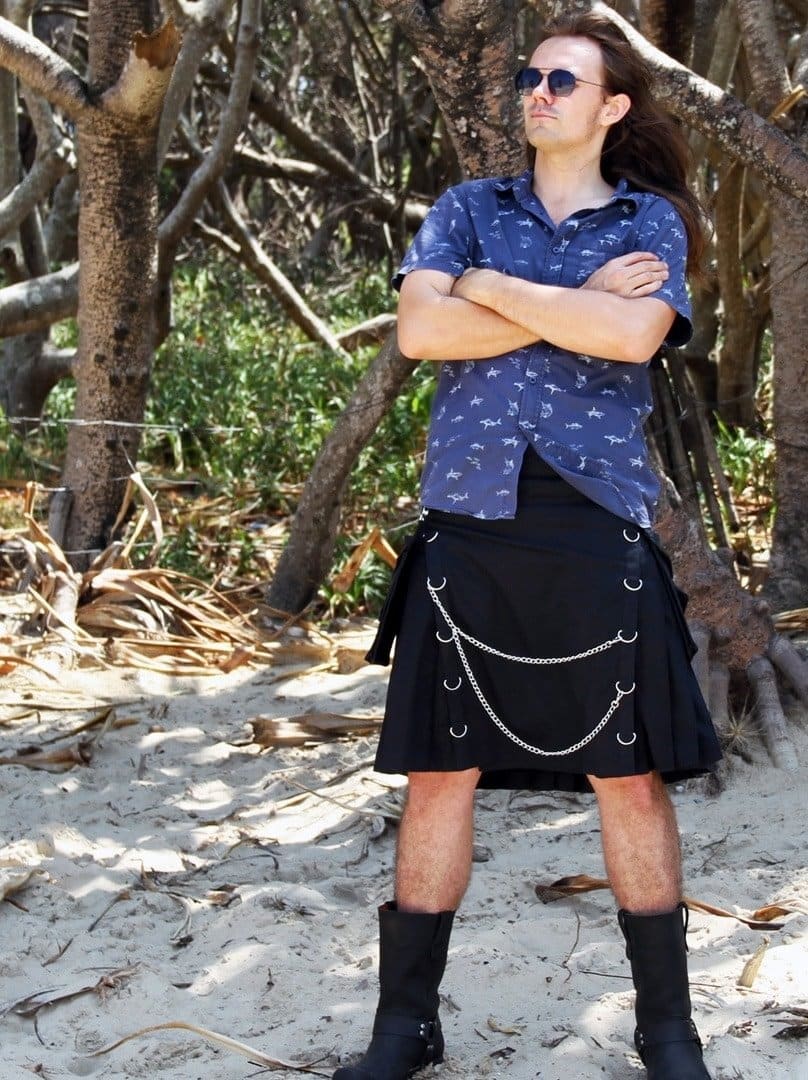 Yes, you read right from the title that we at Ozkilts® do offer free shipping for your purchase/s, and we will deliver wherever you are in the world through our hand-picked delivery partners. All you have to do is to place your order/s with us, we then will create your handsome new kilt, and ship it to you, priced as is from our site, but absent the regular shipping cost.
And, yeah, this offer is good, and every one who chose to avail any model from our line of kilts is eligible for free shipping here at Ozkilts®.
Our usual dispatch time is just one day from the date of order for items that are ready and in stock. Once your item is shipped, you'll receive an email from us to let you know that you may log into your account on our website and track your delivery from there.
If for any reason you encounter an issue with your parcel, you may get in touch with us at eden@ozkilts.com. We will be more than glad to sort you out. Do note that deliver time would take 3-5 business days from date of dispatch for local Australian customers. Our international buyers would expect delivery within 1–2 weeks.
As with most deliveries, we cannot guarantee exact delivery times, but rest assured that we have measures to put everything in place to make our deliveries smooth as possible for you.
Remote Location Deliveries
In instances that your place of residence is defined as a remote area by our delivery providers, you may have to shoulder a surcharge for delivery. If our carrier rejects your delivery due to your location as a 'remote area'.  You may have to pay for a remote surcharge for your kilt to be able to be delivered to you.
When deliveries like these occur, we cannot offer refunds for purchased kilts due to delivery issues in instances where any or all of these situations apply:
You live in a remote area
You did not collect your package
Erroneous delivery details
If these situations concern you, do let us know before placing your order.
Need your Kilt in a Hurry?
No problemo! Express Shipping is also now available for all orders, although we have to let you know that you may have to shoulder a small additional charge on this one. And we also have to inform you that if you are an international buyer, you may also be responsible for any import duties and/or taxes that may be subject to your countries or territories tax and import laws.
Understand that it has nothing to do with us, and this may as well be due on collection at your local post office. Do check with your local import authority if you have queries regarding your local import laws and duties.
We'd more than be glad to see you and more men be free and wearing our kilts in brotherhood, but it is impossible for us to keep tabs on every import requirements of every country.
The average delivery time on local express orders will take from 1-2 business days from the date of order. It will take 3-5 business days internationally. Similar to regular shipping, we cannot guarantee exact shipping dates and times, but we do provide you a way to track your parcel.
A New Mode of Payment for our Australian Customers
We have great news for our Australian Customers, we now offer Afterpay.
With Afterpay, you can now pay for your purchases with affordable instalment plans for our online and in-store shoppers. With Afterpay, you can now pay for your purchase in four equal instalments that are due every 2 weeks.
More good news is, there will be no additional cost to you when using Afterpay, just as long as you pay on time. No interest will be imposed on you, and you will receive your order straight away.
Afterpay makes shopping more convenient for you by enabling you to get the things you want, when you want them, while helping you manage your payments over time, interest-free.
To make it easier for you and for you not to miss your payments, Afterpay will send you a notice via SMS and an email before your due date comes.
Additionally, Afterpay hopes to release multi-currency support in the near future. This is good news for our international customers, so do stay tuned for that!
In Conclusion
Ozkilts® are designed and tested in Australia, but that shouldn't stop our buyers from getting a pair or more of their own regardless of where you are in the world. So why gamble your hard-earned money from sketchy sellers offering you items that may or not be of use to you.
Get Ozzy made kilts from Ozkilts®, and get quality kilts made with Australian Standards. Help your Ozzy mates and buy local. We ship free, and you help raise the Australian economy. For more details about our Australian made kilts, visit our FAKQs page.