If there is one piece of clothing that can make you standout, stylish, individualistic, practical, and most of all comfortable, a kilt is the clear winner in all of these aspects. It's no wonder that the kilt has become a fashion statement.
It's no longer uncommon to see celebrities wearing them on the red carpet and on their performances. Fashion designers are coming up with their own iterations and having them featured on runways and fashion magazines.
The momentum and popularity of kilts were catapulted to greater heights, as more men are becoming more than just curious. Kilts are conversation pieces, so we here at Ozkilts® want to arm you with the best utility kilt, with impeccable quality and functionality.
Today, the advent of utility kilts provide an enduring and fashion-forward way to wear the evolution of a time-honoured Scottish tradition. No longer are kilts just for bagpipers, though it's not far-fetched that you'll uncover a latent calling for a musical hobby, just saying.
From London onwards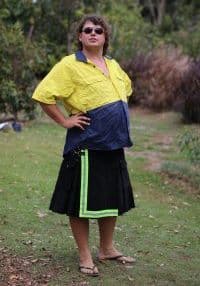 Back in 2009, the staff of Edinburgh's Geoffrey (Tailor) Kiltmakers travel to London to meet a growing demand for kilts. Additionally, they regularly cross the Atlantic to supply kilts to growing US fans.
According to their clients in the US, "A kilt is a bit of a girl magnet," They also add that kilt wearing men who walk into a bar get more attention from the women than those wearing jeans. Accordingly, it's a good conversation starter.
Also, according to the Geoffrey staff, their biggest markets are the 18-21 age range. Families also began buying kilts as gifts. And unless the recipient is robustly rotund, they are also able to supply kilts to men from age 30, onwards.
What they are saying about kilts
According to a London-based kilt wearer, Peter Facey, he owns three kilts of different make. He has a woollen kilt in black, a cotton utility kilt, and a denim kilt. His story goes saying that he wears a kilt to work and become known as "the computer consultant in the kilt." He even went as far as wearing a kilt on holiday in Malaysia, citing that he was not out of place since it resembled sort of like a "Scottish" form of a sarong.
To Facey, his kilt is a modern piece of dress rather than a costume, and he proudly wears it as one would wear a pair of trousers. And when he does go to formal events, all he had to do was jazz up the kilt a bit with a fine shirt and tie, coupled with a waistcoat or a jacket.
A rapper named Lord Ramar even took the time to make a whole song about it. We have to give him due credit for serving a gender-neutral style years before Harry Styles got featured on the cover of US Vogue wearing a kilt.
Designers move
The vision of designers such as Goddard and the late Virgil Abloh helped in coaxing the kilt into modernity. And as expected from the fashion industry, the kilt has been reimagined and enticed people to take the historic garment and reinterpret it on their own terms.
By rejecting the garment's association with the romanticised version of the Scottish past, the kilt evolved (and continues to evolve). Today's kilt wearer is more than likely to be on their way to a Parisian bar or sitting at the front row of a fashion show.
To understand the kilt's modern appeal, it's worth casting our minds back over the kilt's rise in fashion, which has, admittedly, been so many years in the making.
Fast-forward
Today, seeing men wearing utility kilts shouldn't be all that shocking. It goes without saying that there is no need, or should there be a need, to justify why they are wearing a kilt. Clothes in itself has no gender, and technically speaking, a kilt is not a skirt.
But further enquiry, one will note that kilts are associated with masculinity. For Charles Jeffrey, a Glaswegian designer and reformed club kid: the biggest appeal of kilts is that it helps people deviate from traditionally gendered dressing and addressing them on their own terms.
For Jeffrey, he adores the fact that the kilt's new-found relevance has permeated pop culture and style.
More than just a trend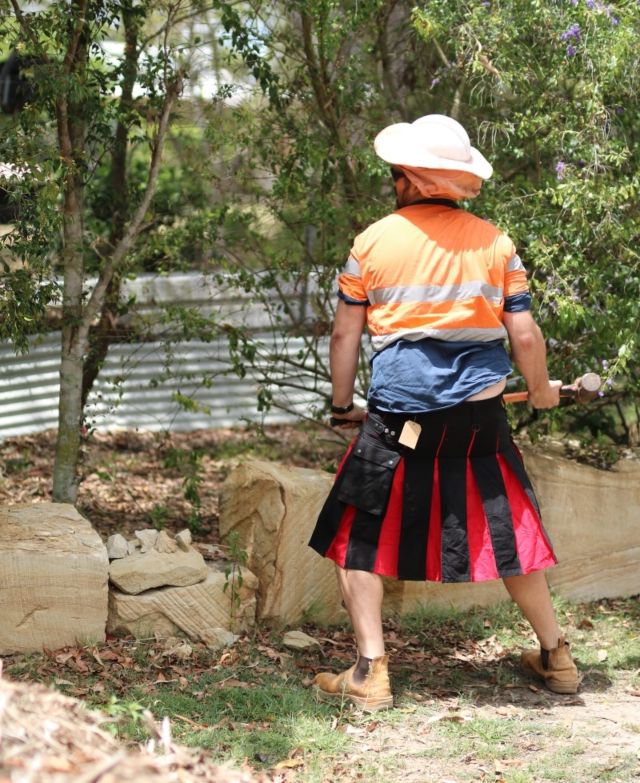 Men today has adopted the kilt to look individual and stylish, a plus is that they provide unrivalled comfort too. A kilt holds all aspects that you can expect from a piece of apparel. Modern utility kilts has gained momentum and stamped its statement, loud enough to have fashion and dress designers excited to add kilts in their collections.
Celebrities now select kilts for the red carpet, while executives wear them to present a more stylish look. The amalgamation of the traditional touch to modern utility kilts is another important factor which makes a man more appealing.
The kilt is a perfect combination of style and comfort and is available in styles to suit all type of working conditions. This much you can get from casual kilts, hybrid kilts, and utility kilts that you can wear with anything from ordinary tees to high-end blazers.
Are you ready to join the clan?
Keep these points in mind when you are ready to purchase your first kilt. Utility kilts vary in design. You have to select one that will go better with your individual sense of style. Have a look at the designs we offer at Ozkilts® and get your hands on one that would match your personality.
At Ozkilts® we provide only quality utility kilts that our customers are raving about. Pick a kilt and be one of the men who have chosen to don kilts all over the world.