First off, know that utility kilts are one of the most versatile pieces of clothing there is. Utility kilts come in a variety of styles, colours, fabric materials, and lengths that practically allows a user to wear them for a variety of occasions.
A utility kilt's versatility is one of its prime advantages that makes it so popular with men and women. Additionally, utility kilts are designed for comfort and ease of wear. They are also great to wear during outdoor activities such as hiking, or just doing yard work around the house.
Traditional vs. Modern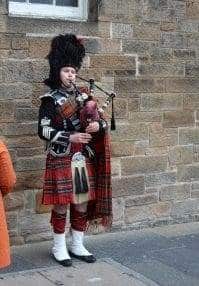 History rolled out the significant origin of the kilt, as details tell, started being used in the 16th century. The kilt, or more accurate to say the "tartan kilt," has deep relations with Scotland, while its designs and patterns diversify with the different cultures f the different tribes. 
As time passed, modern-day designers adopted advanced features and utilised different materials for fabrics, redesigned the old standard without diverting away from it too much. It is now what you see today as the modern kilt.
Modern utility kilts feature the divergent fabrics in numerous styles. One thing about utility kilts is that they are designed to be functional.
Though both traditional and modern utility kilts have aesthetic similarities, they also have their differences, namely in:
Design

Fabric

Kilt fasteners

Manufacturing

Pockets
These elements above make utility kilts different from tartan kilts. Let's explore these differences one by one below.
Design
Tartan kilts usually incorporate symbolic designs that were in use in the early years. They have pleats at the back and an apron in the front. Its apron is about 4 inches (10.16 cm) to 6 inches (15.24 cm) wide and the front part of the legs.; one side of the apron has fringe ending that makes its back pleats stand out. The purpose of having back pleats is for the apparel to have more fabric to aid in keeping the body warm during cold weather.
On the other hand, utility kilts are made for comfort, flexibility, and to attend to the modern utility needs of modern men. A utility kilt's apron is about 10 inches (25.4 cm) wide and ends in the middle of both legs.
Fabric
Traditional kilts are made with tartan fabric, which, is made from hand spun wool. During its early days, each Scottish tribe or family has their own tartan kilt fabric that represents their tribe, clan, or family. And since there are more than a hundred tribes that lived in Scotland and Ireland, it is the same reason why there are 100+ tartan kilt designs that exist to this day.
Modern utility kilts have no ties with tradition or history. For this reason, they can be made from a variety of fabrics and styles that are designed to perform various functions. Utility kilts can be made from materials such as faux leather, polyester, denim, and what we use here at Ozkilts®, cotton.  
Kilt Fastening
In olden times, traditional kilts were fastened with fabric, usually of the same colour. Today, however, tartan kilts come with adjustable leather straps, one on each side, which can be fastened together.
Modern utility kilts also use leather strap fasteners. At Ozkilts®, we also offer a more modern method of kilt fastening with the use of our Velcro fastening system. This system can be easily adjusted for that quick and perfect fit every time.
Ozkilts® also offer our Buckle Hip Fastening System, although as of present time, we only use this system upon request for bulk special orders.
Manufacturing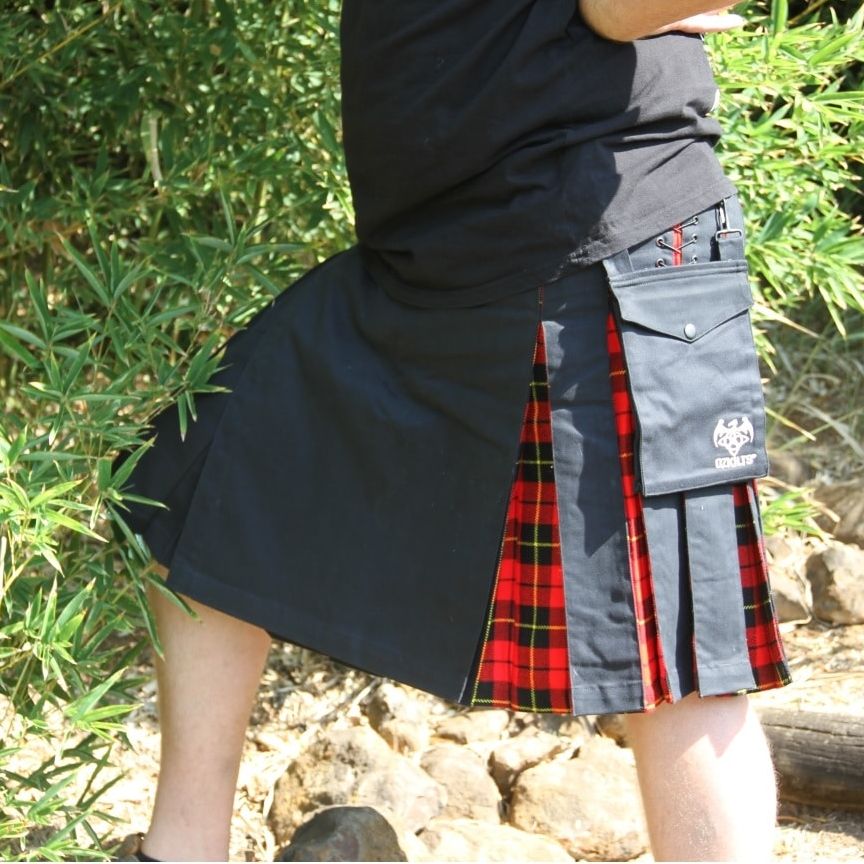 Some process of putting together utility kilts from modern manufacturers are also done by hand. Although, most of its manufacture is done with the help of machines.
This is what sets us apart here at Ozkilts, because our utility kilts are of high quality and made from 100% cotton stretch fabric that ensures comfort, fit, and utility at any time of the day.
Pockets
Traditional Scottish and Irish kilts do not have pockets. But they do use a sporran, which is a traditional Scottish pouch that serves the same function as a detachable pocket or purse, to carry their stuff and small items within it.
Modern utility kilts come with large detachable cargo pockets that can be attached to each side of the utility kilt. The ability to detach and attach these pockets adds to the utility kilt's utility and function, since you have the option of attaching pockets when there is a need for you to.
To kilt or not to kilt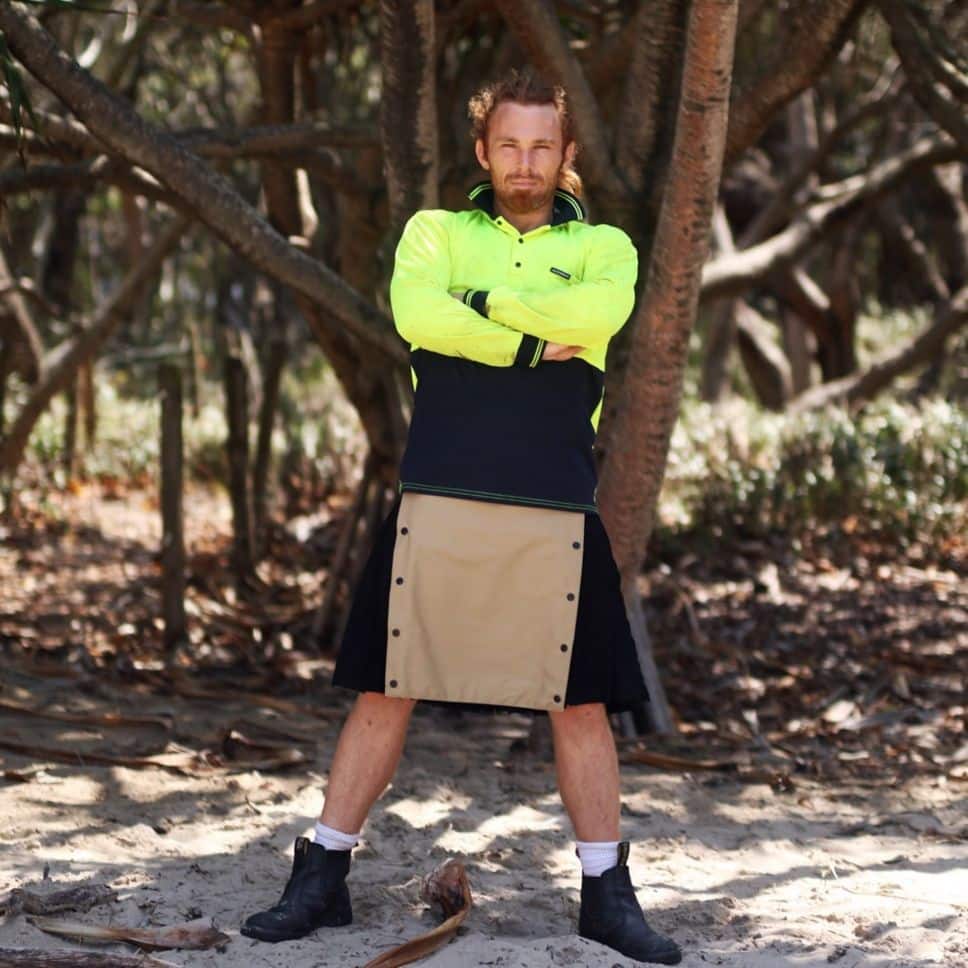 However, opting for cotton kilts from Ozkilts® assures you of a timeless, and stylish piece of clothing, when well taken cared of, can last you a lifetime. 
For the best Australian made kilts, do check out our range of Ozkilts® Utility Kilts and take advantage of our various payment options and free shipping for every order.