And you thought kilts were only meant to be in historical and war films about Scotland or in events that celebrated the Scottish way of life? You are wrong! Kilts are very much in demand for everyday clothing.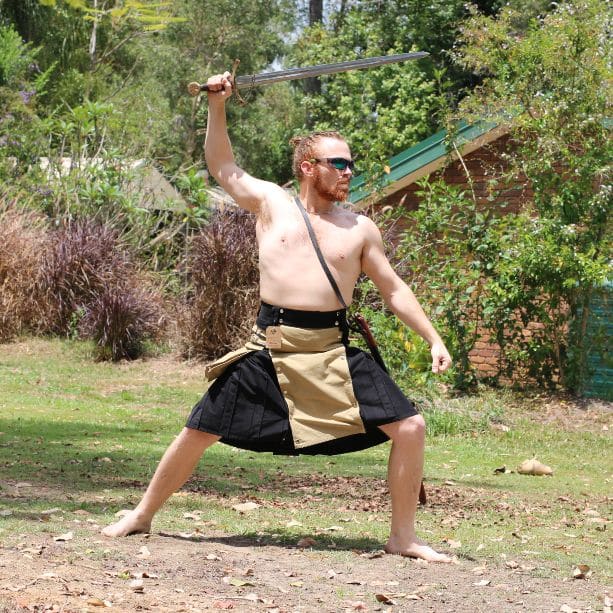 From workplaces to gyms to the outdoors, kilts are making their presence felt everywhere. Obviously, the British army is no exception, and soldiers wearing kilts as part of their combat uniforms is making news these days.
Why Would Soldiers Want to Wear Kilts?
Xegis Combat Solutions conducted an extensive study of five combat uniform prototypes with army units posted in Afghanistan. The results of the survey revealed that every new uniform type required modifications in fabric or fit, except for one – kilts.
The study also revealed why the soldiers were gung-ho about wearing kilts on the battlefield. Personal comfort, better ventilation, easy manoeuvrability, urination qualities and more importantly, a boost to the morale were topmost reasons why kilts topped the survey.
Kilted Soldiers are Better Soldiers
The Performance Review Committee also brought forth some more merits that kilted soldiers showed over non-kilted soldiers.
The data analysis showed kilted soldiers performed consistently better for the entire course of the tour.
Compared to their pant-wearing counterparts, these soldiers accounted for fewer casualties, captured more of the Talibans, ensured more weapons were confiscated and discovered more IEDs. In short, they were typically more 'badass' as compared to their pant-wearing counterparts.
The Top Generals Speak in Favour too
It is not just the Performance Review Committee that is raving about kilts for their soldiers. The top Generals of the Army, echo views that are in favour of kilted soldiers, too.
Major General Dempsy believes kilt wearing results in more effective soldiers at work. A throwback to ancient warfare, the kilt is as contemporary as any other military uniform or combat accessory.
Colonel Douglas of the Infantry Battle School agrees with Major General Dempsy when he states that 'Kilted soldiers are better soldiers, and better soldiers win wars.'
Move over cargo pants, kilts are here to stay
The armies of many countries, including the United Kingdom, are doing away with camouflage and cargo pants that were quite a norm for soldier uniforms until recent times.
If it is comfort clothing for warfare, kilts are making a huge comeback and are here to stay. Go on, now is the time to get your kilt and prove you are more 'badass' than anyone else on the battlefield! Ask us about our custom camo options, email me directly at eden@ozkilts.com. 
For quality and functional Utility Kilts, look no further and visit our shop at Ozkilts®.