If you thought kilt wearing was restricted to only the outdoors or while you were attending a Scottish family get-together, you haven't looked at a kilt, really!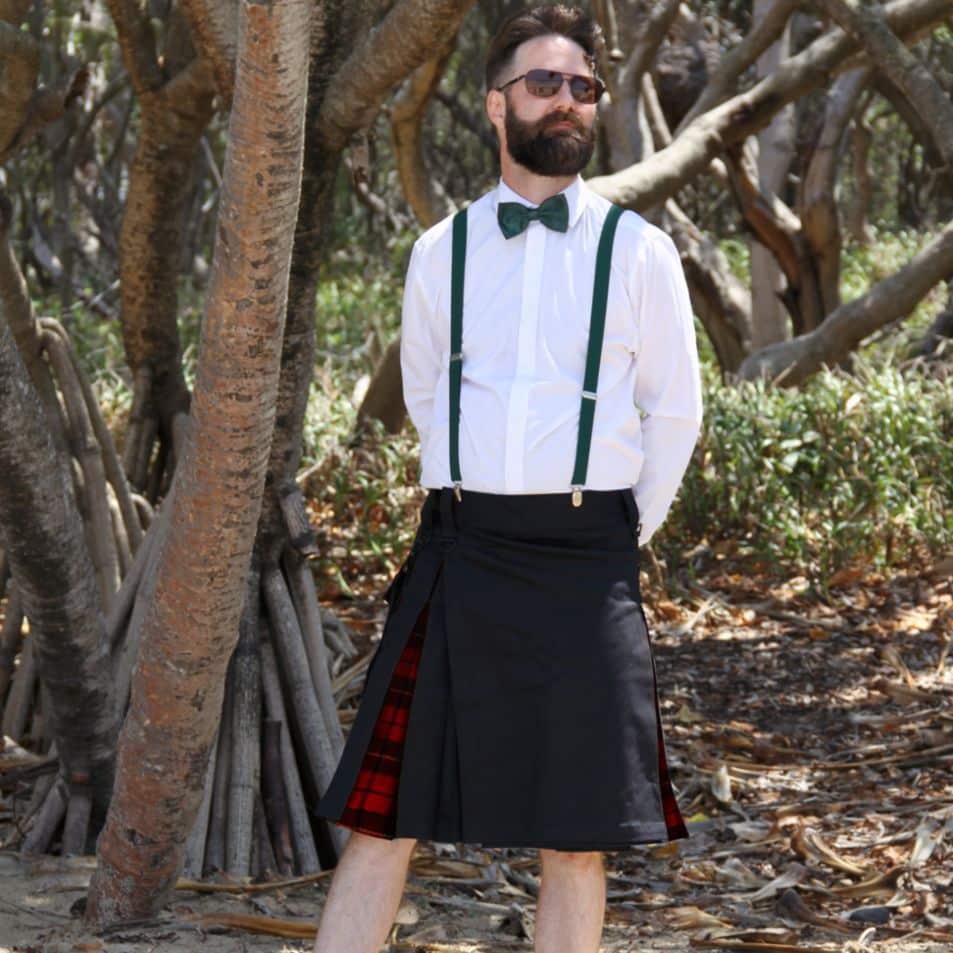 And it is less likely that you considered the possibility of wearing one at a wedding, whether yours or somebody else's! For centuries, proud Scotsmen have worn their kilts on various important occasions, including weddings. You, too, can think about it.
A Kilt for the D-Day
Choosing a kilt for the D-Day is an important decision. And you need not be Scottish or Irish to wear a kilt for that all important day. More importantly, kilts now come in such a huge variety of designs, patterns, accessories and styles that you can mix and match to suit your mood and wedding theme.
Mix it Up
If you are one of the leading men at the wedding and the others share your passion for kilts, you could plan your attire. Either you can choose a single design for everyone or each one can deck up in different colours, giving it a tartan rainbow effect. But then all kilts need not be tartan, and you can choose something more contemporary too.
Not Sure About the Big Investment? Hire a Kilt
A kilt may not be all that expensive if you think of it. But if you are not sure if you will continue to wear the kilt you get for the wedding, you can always think of hiring a kilt just for the occasion.
The best kilts are custom-made according to your size and fit. You can add pockets, get your own sporran to go with the kilt and of course, the coat and sash to add the elegant charm to the entire outfit.
Buying a kilt that is exclusively made for you is the right thing to do. An investment for a lifetime, if you think of it that way!
Always Check Your Kilt before the D-Day
It always makes sense to try out the entire outfit once, at least before the D-Day. You don't want to arrive in an over-sized or uncomfortably small kilt at the wedding and spoil your mood on a memorable day.
It is important that you get your kilt supplier to allow you to try all the accessories that go with the kilt. In case you need to make changes to the outfit, you can and must do it well in time for the event.
If you are in need of a kilt for any event or for any general everyday wear, get in touch with us at Ozkilts® today.