Going shopping for kilts? Like everything else in this world, you need to know what you must do and what you should avoid when buying utility kilts.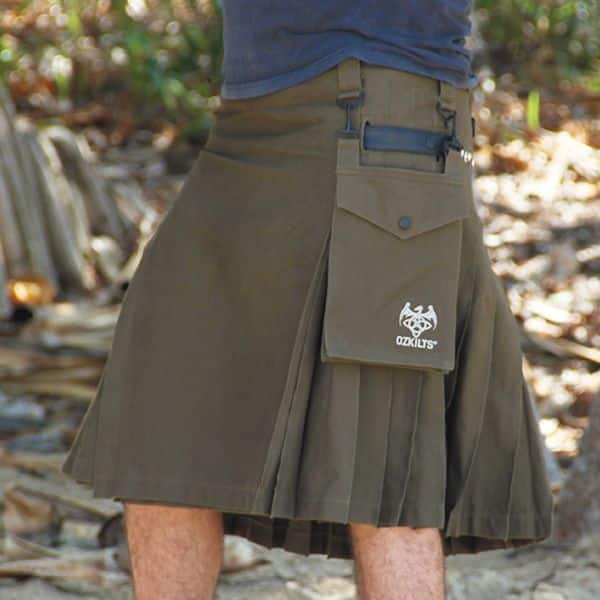 Kilts are not your regular pants, and they are definitely not skirts. So, before you go shopping for kilts, you should really do your homework. In fact, knowing what works can help you choose the right fit kilt that suits you to the T.
Do Know Kilt Terminology
You may not do a study of kilt making and kilt fashion, but it helps to know kilt-related terminology. Kilts come in a wide variety of range. So, the more the options, more are the chances of confusion. Knowing the basic terms associated with kilts will help you choose better.
Do Choose the Right Material
Kilts come in a variety of materials, but the best ones are made from cotton. Polyester, poly cotton and leather kilts are also available.
The material you choose should be easy on the skin, durable, and more importantly easy to clean and maintain. Cotton, therefore, gets our thumbs up as it is just the right material with the right qualities needed for a kilt.
Do Know Your Measurements
Many people have a misunderstanding about kilts. They think a kilt is a wrap-around garment that does not require fitting or measurements.
Every kilt is fitted to the wearer's waist and must be of the right shape and size. Knowing your measurements will help in buying a utility kilt that is not too big or small for you.
Don't Buy Cheap Inferior Quality Kilts
Buying a cheap looking kilt is the worst fashion faux pas you could commit. Any compromise on the quality of the kilt is a sure no-no because the bad quality will show when you wear the kilt for an event.
If you buy utility kilts of low quality, they may not survive the rough and tough situations of trekking and adventure outings. You could end up with a torn kilt and, obviously, a bad mood.
Don't Ignore the Accessories
A kilt can be a wonderful dress for a special occasion or for a sports event. But you just cannot be satisfied wearing just the kilt.
From matching jackets, waistcoats, shirts, kilt pins, pockets to buckles and straps, there is so much you can do to accessorise your kilt. Pick and choose your accessories well.
Take the time to know your kilt, and it will serve you well for years to come.
Be part of the kilted clan. Explore our entire range of Ozkilts® Utility Kilts.