Going to Burning Man? Get a Utility Kilt
Burning Man is around the corner, and you're wondering what will make you stand out during the music festival. You are possibly not the best dancer, but there's hope. You can invest in the best utility kilt because what you will wear will determine your overall experience.
Here's the secret. Plan in advance; get the best utility kilt to ensure you look great when going to Burning Man. And remember, it's not all about fun and music! Brace yourself for the harsh climate as well.
Sounds scary, right? Let's start with the basics.
So, What's a Utility Kilt?
It is a known truth that most people love classic clothing styles, but they don't want to admit it. The utility kilt is a modernised version of the definitive kilt worn by Scottish men. It features neatly pleated sides and flat fronts.
But it is not what you think!
It is significantly different from the typical fabrics you see every day. The heavy-duty material is similar to the fabrics used to design workwear utility kilt. It's interesting to imagine how you'd look in a kilt. Besides featuring the traditional design, the utility kilt is modernised with large pockets to carry as many items a pair of cargo pants would hold.
You Need a Utility Kilt
Let's face it; you don't want to be the odd one out during the festival.
You only want to stand out. A utility kilt is all you need. You should be who you are and express your sense of style during the festival. Kilts are a break from your conventional fashion style.
They can tolerate the hot sun, sand and harsh desert conditions.
Ooh! There's something else too; the roomy fit of the festive attire will allow you to dance.
The kilt will spice up your dance moves, while our detachable pockets will also keep your essentials safe and secure. You don't want to lose your belongings or carry a heavy backpack.
Choosing a Utility Kilt for Burning Man
Like most products, utility kilts are available in different sizes, shapes and designs. Don't try out all of them. Ensure you pick the best. Choose a look that suits the event and your sense of style.
Here are a few things to keep in mind:
1.  Closure – Some utility kilts snap closed, while others require fastening with a belt strap. Both designs are excellent; pick the one you like best.
2.  Pockets – Do kilts have pockets? Well, modern-day utility kilts come with removable pockets of different shapes and sizes. What do you carry in your pockets? That's upon you. The best pocket storage will depend on the essentials you need to take around.
3.  Other Key Features – Remember other essential features like D-rings, belt loops, colour, shape and style. Pay attention to the functional and aesthetic aspects of the utility kilt when placing your order.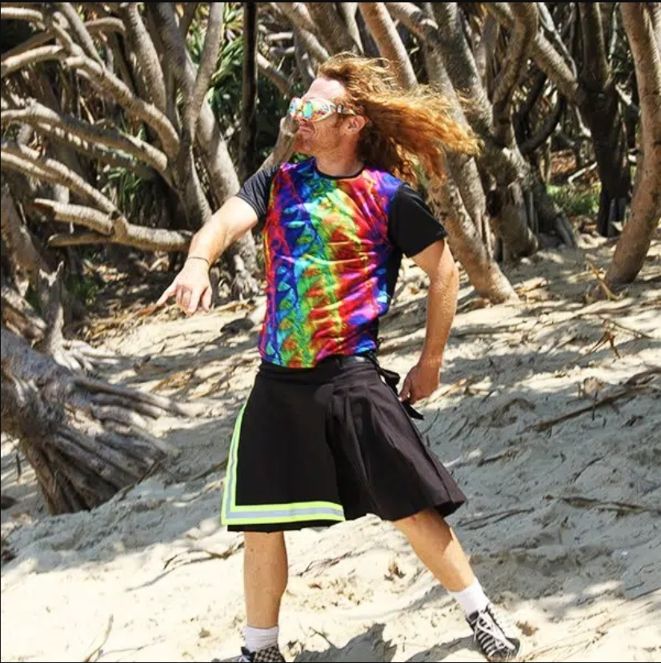 Order From Ozkilts
The utility kilt industry is flooded with poor quality kilts that you wouldn't want to wear. Ozkilts is a reputable brand and a household name in Australia.
We are committed to providing the best handmade utility kilts to make Burning Man a fun adventure. We have a team that makes quality updates to create new, exciting kilt styles. Want quality utility kilts? Think Ozkilts. Explore our utility kilts and take your pick!
Will you be attending in 2020?