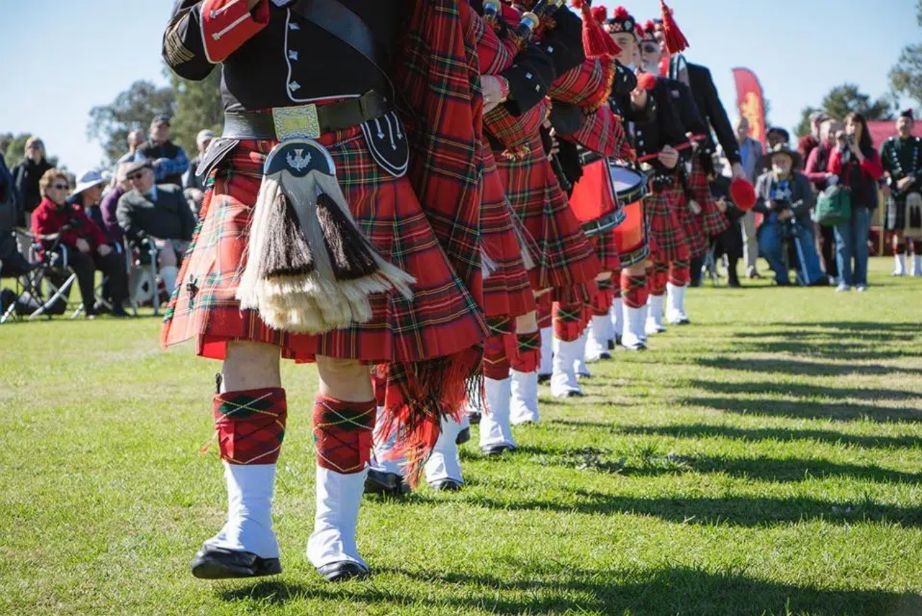 The Aberdeen Highland Games will be held on 4 July 2020 in Jefferson Park.
The Aberdeen Highland Games are held the first weekend in July every year. You will be delighted by the famous kilt dash, pipes and drums, a tug o' war, a market and strong man competitions.
These games are entering their 21st year. It seems that Scottish culture is building a strong local presence in Australia. Will kilts soon follow!?!
We can only hope!
The Highland Games Bring People Together…with Kilts
If you've ever needed a reason, besides all those great kilts, to attend the Aberdeen Highland Games; you can count the community as one.  It's so important to get people together to celebrate culture (and kilts).
The games are family-friendly, and the chief for the day will be Nicola O'Driscoll. There are always many pooches outfitted in tartan, as well as people. They show it off well.
The Scenery is Unbeatable
This event takes advantage of all the tennis courts and other sporting areas in Jefferson Park. The river provides beautiful scenery by itself, but the surrounding homes and vineyards add to the beauty as well. This is one of the best places to have an event, in our opinion.
Nearby are not only vineyards. There are also horse studs and just general countryside beauty. The place is really something out of a movie.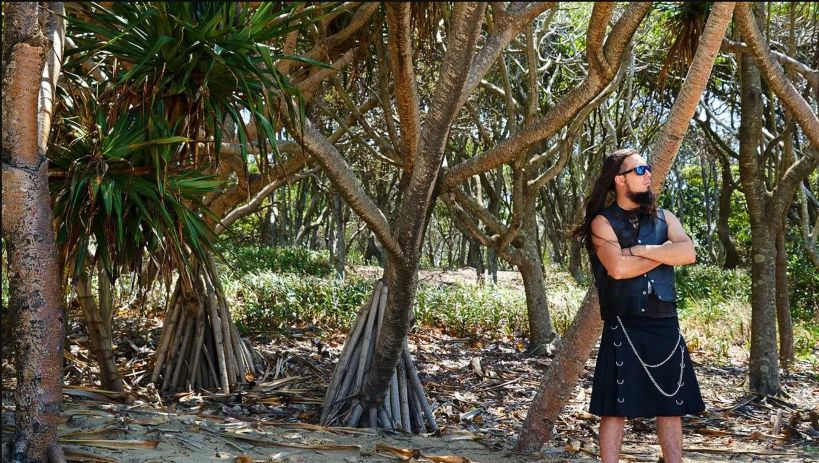 Check Out the Stones…Utility Kilts Make You Stronger
One of the things that catches our interest the most at the games is the strongman competition and the awesome stones. If those don't make you want to pump some iron, what will?
The traditional strongman competition and tug o' war are important parts of Scottish culture. We think that they make the kilts look even more manly…just saying.
Utility Kilts Make You Play Better Music
Well, a utility kilt might not magically expand your lungs enough to ace the bagpipes right away. But training for the strongman competition might. If you love playing music, we say get a utility kilt straight away.
Seriously, though, the music at the games is great. Traditional music isn't always our thing, but those pipes and drums are hard to beat. There will be individual bands performing at the Games, but they also play as one band at opening and closing. It's a sight to see.
Utility Kilts Are in Season
Yes. They are in season every season. Our super-practical and super-stylish kilts are just right for layering in winter. You can also layer them with a light t-shirt in summer. The games will be on the chillier side, so be prepared to wear your warm socks, heavier shirts and jackets.
Explore our collection here.