The kilt has many fans, including celebrities, across the world. It lends a unique style and attitude to the wearer, and not to forget, a touch of tradition. Kilt wearers have different experiences to share about the garment they have come to love.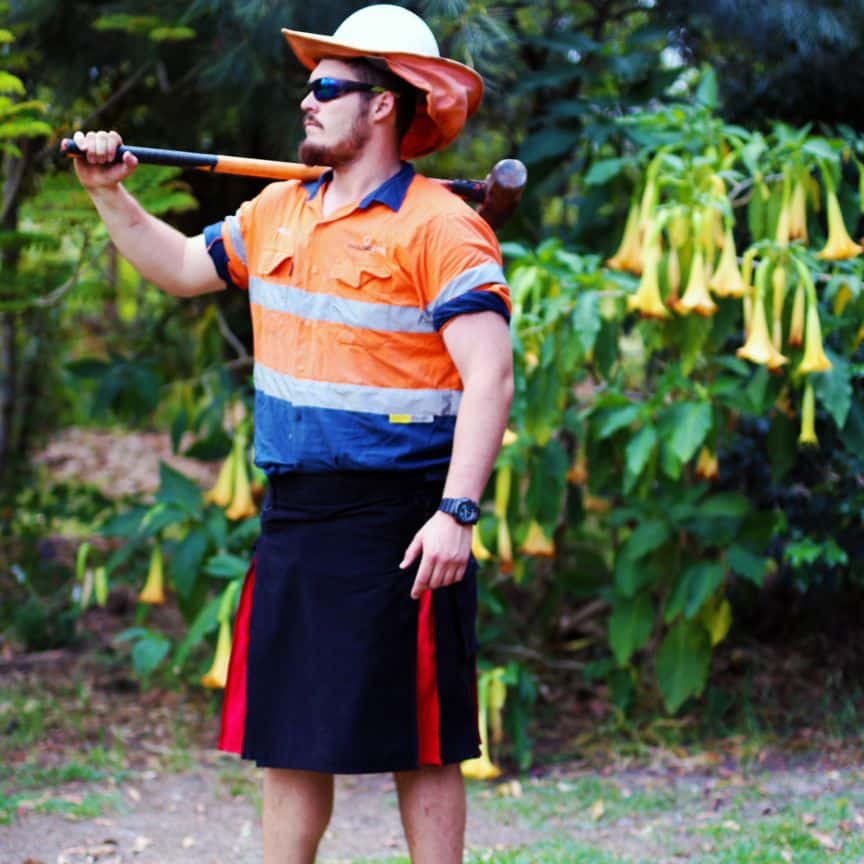 A Year in a Kilt is one such tribute to the male skirt by comedian and artist Rick Baldwin. It started out as a funny kilt experiment, but transformed into a mega life experience for Baldwin.
Here's a look at the story of Rick Baldwin, the new kilt lover in town.
How it All Started
Rick is of Scottish origin. He is, by profession, a comedian and artist. It all started in 2012 when Rick decided to wear a kilt for a year and discover the experience. So, he began wearing the kilt every single day in 2012.
Rick also decided to spend his entire 50th year in a kilt. The decision saw him ending his A Year in Kilt on April 27, 2013, which marked Rick's 51th birthday.
The Journey
Going by his blog "A Year in a Kilt", Rick's journey seems to have been interesting, funny and enriching. Rick tried several kilts, of various styles and patterns, during his journey. He describes the pros and cons of each to his readers.
One of the best experiences, perhaps for both Rick and the readers, is his battle with his inner demons. Rick explains in one of his posts that he decided to use the kilt experiment to help him face his inner fears and insecurities, including shyness.
Wearing a kilt takes courage. Rick was stared, mocked and laughed at, chased, and was asked awkward questions such as the popular "What is under your kilt?" These experiences must have rattled Rick, as they would have anybody. But, the brave guy hung on to his courage, and his kilt of course, staring down each bad and hurtful experience.
The kilt has been an important part of Rick's journey of self-discovery and self-improvement.
The Rewards
Apart from learning to face down his fears every single time, Rick's rewards also included a kiss from the pretty Dena who was following her family tradition with the kiss.
The End
The experiment ended, but the kilt stayed on. Rick wears a kilt even now. He has a website "Life in a Kilt" dedicated to his lifelong journey in a kilt. The website is as much about his kilt experiences as it is about kilts and other kilt lovers across the world.
Begin your kilt journey with Ozkilts. Come visit us and choose your kilt from our exciting utility kilt range.