There are lots of people who wear kilts as a fashion apparel since they are incredibly comfortable, functional, and quite versatile. As temperature begins to rise, and Australian festivities and the season for partying starts, wearing utility kilts is perfect for the summer.
The good thing about modern utility kilts is that they are not as heavy as traditional kilts that are constructed principally of wool. Wool is unsuitable and quite unbearable to wear in hot weather.
Fabric Fit for Summer.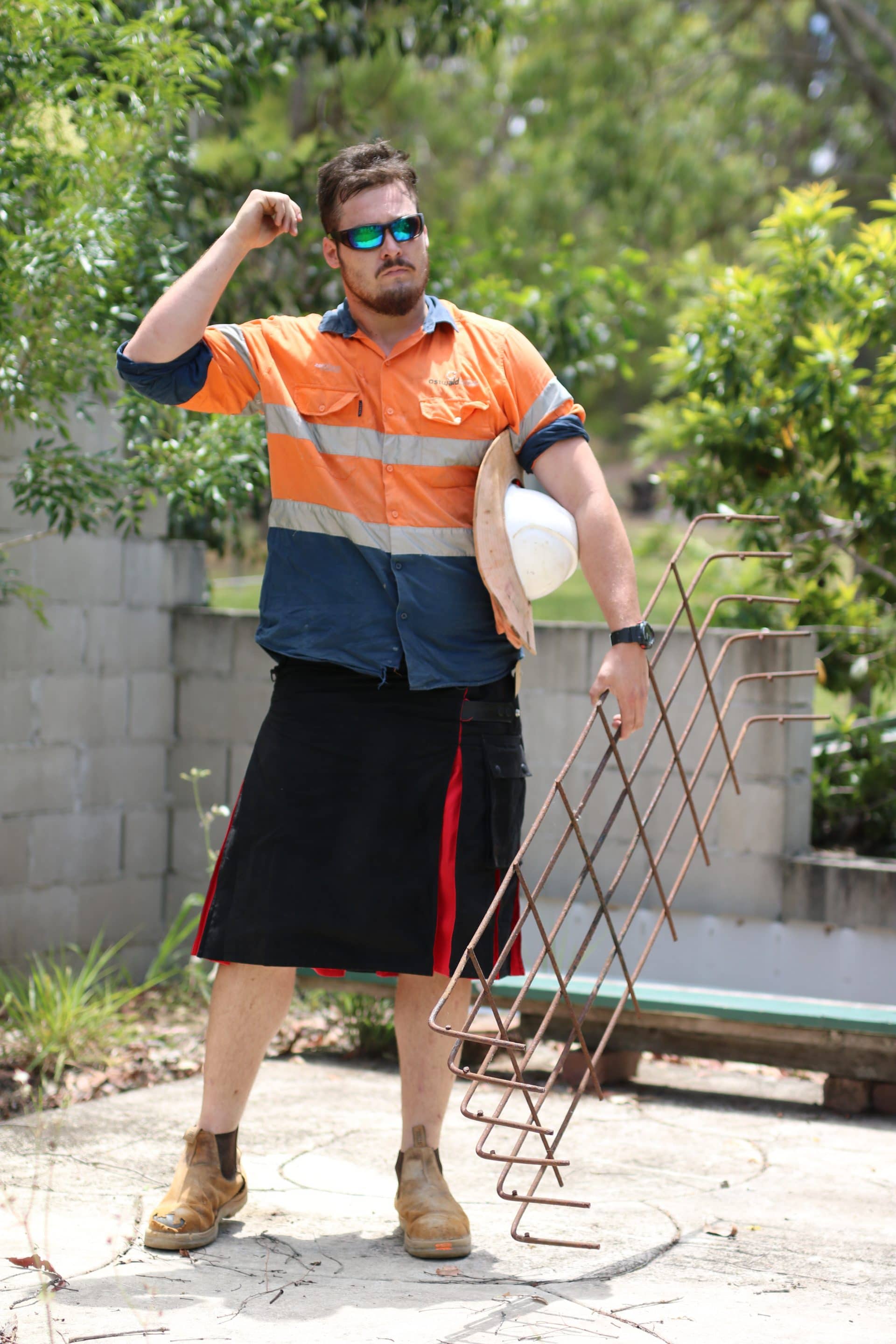 Cotton is the most preferred fabric that is used in clothing that is perfect for hot weather. Cotton can keep you cool whether you work indoors or outdoors. 
Modern utility kilts such as what we offer here at Ozkilts® are made of high quality cotton stretch material and durable blends, perfect for hot Australian summer days. This also means that your Ozkilts® kilt would be a perfect get up in tropical countries, whichever part of the world you are in.
Kilts made of cotton are even suitable to wear in formal summer events. Cotton kilts are one of the best piece of apparel for summer as they do not stick or cling to your skin, leaving you irritated and sweaty from sun exposure the way ordinary trousers or pants do.
Cotton kilts help in keeping you cool and comfortable due to the material's breathability. The material suits almost every possible design, shape, and fit. And if you are concerned about maintenance, there is nothing as easy as cotton fabric.
Utility Kilts
Our range of utility kilts at Ozkilts® are perfect on hot summer days. Our carefully constructed, well-built designs and construction make them perfect to add to your wardrobe, regardless if you work in an office, more so if you do field work.
They provide the wearer a level of comfort one cannot find in normal pants or traditional woolen kilts. The beauty is, with an appropriate shirt, jacket and tasteful accessories, they can be worn in semiformal or formal events.
Cotton made utility kilts help you stay cool and look cool while everyone is sweating hard in their jeans or pants.
Better Range of Movement
Not only do kilts provide you with maximum comfort, but they also provide you with a range and freedom of movement that is near impossible when wearing pants. Regardless if you are wearing loose or baggy type pants.
There are certain movements that you simply can't do wearing pants, no such problem with kilts since you get the freedom of movement that feels comfortable and amazing. This freedom comes in quite handy, most especially if you do manual labour.
Summer Styling in Utility Kilt
What can you wear with your utility kilt during hot summer days? Well, you can wear plain tees, a polo shirt, or even a Jacobite shirt if it suits your fancy. Truth is, you can practically wear any top you want as long as you remain cool and comfortable. Heck, you'd still look great even wearing a wife-beater with your utility kilt.
For daytime, you can wear any of your existing footwear, which you swap for Oxfords at night. The versatility of utility kilts makes it possible for it to be worn casually or even at formal gatherings with more formal top and accessories that make you look stylish and attractive without sacrificing comfort.
Bling up your nighttime ensemble by wearing a warm colour tie with jacket pins, belts and buckles, or you can go bling-free if you so desire.
Utility Kilts are Durable
One great advantage of utility kilts is their durability. A utility kilt is one of the most durable type of kilt available out there. You can wear them wherever and whenever you like and without a care in the world if they get ripped or teared apart.
Their durability and sturdiness are primary reasons why Ozkilt® wearers prefer our utility kilts over any other type of kilts.
Let's Talk About Pockets
A traditional Scottish kilt typically comes without any pockets, carrying stuff around by wearing a sporran as part of the traditional Highland dress. Not a problem with utility kilts because you will have pockets that will allow you to easily store all of your stuff.
Ozkilts® Utility kilts are fitted with pockets that are detachable, which you may or may not use depending on your fancy or need. There are utility kilts that actually have more pockets than pants.
Having pockets on utility kilts can come in handy not only for storing your keys and stuff, but they are practically useful, especially if you wear them to work like our Workman Utility Kilts.
It's Warming Up, Kilt Up.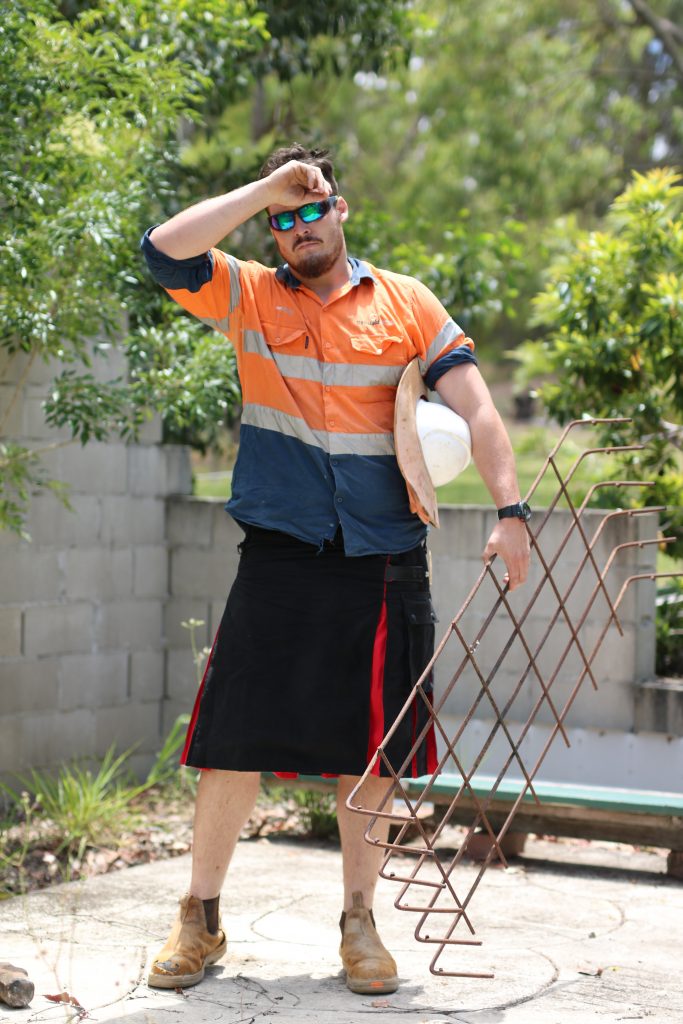 It is only but natural for anyone to feel cool and comfortable, especially during hot summers. Utility kilts are a great wear option for summer since they possess qualities that you will need for your summer outfit to rock, daytime or nighttime.
For quality and proudly Australian made utility kilts, visit our store and have a pick or two from our premium quality line that come in attractive colours, designs, and features. Get to experience the ultimate comfort they provide and a sense of style no pair of pants can provide.
The versatility and breathability of utility kilts are unparalleled, and there is no such thing as one kilt to rule them all. Each of Ozkilts® provide comfort and breathability, making them awesome for summer.  
But don't just take our word for it, see what our satisfied customers are saying about us and our utility kilts. There is no requirement for you to be Scottish or of Scottish descent to don a kilt. All that is required is that you are confident, man enough, and proud to wear one.