The kilt has evoked a natural and unmistakable symbol of masculinity, it has gone through a long and colourful history and like all pieces of garments has gone through deliberate reinvention.
Despite this, the kilt remained recognisable and is flexible enough to respond to changing times and consumer demands. For this reason, it reinvigorated its popularity through generations, and increasingly throughout the world.
The Kilt's Form and Evolution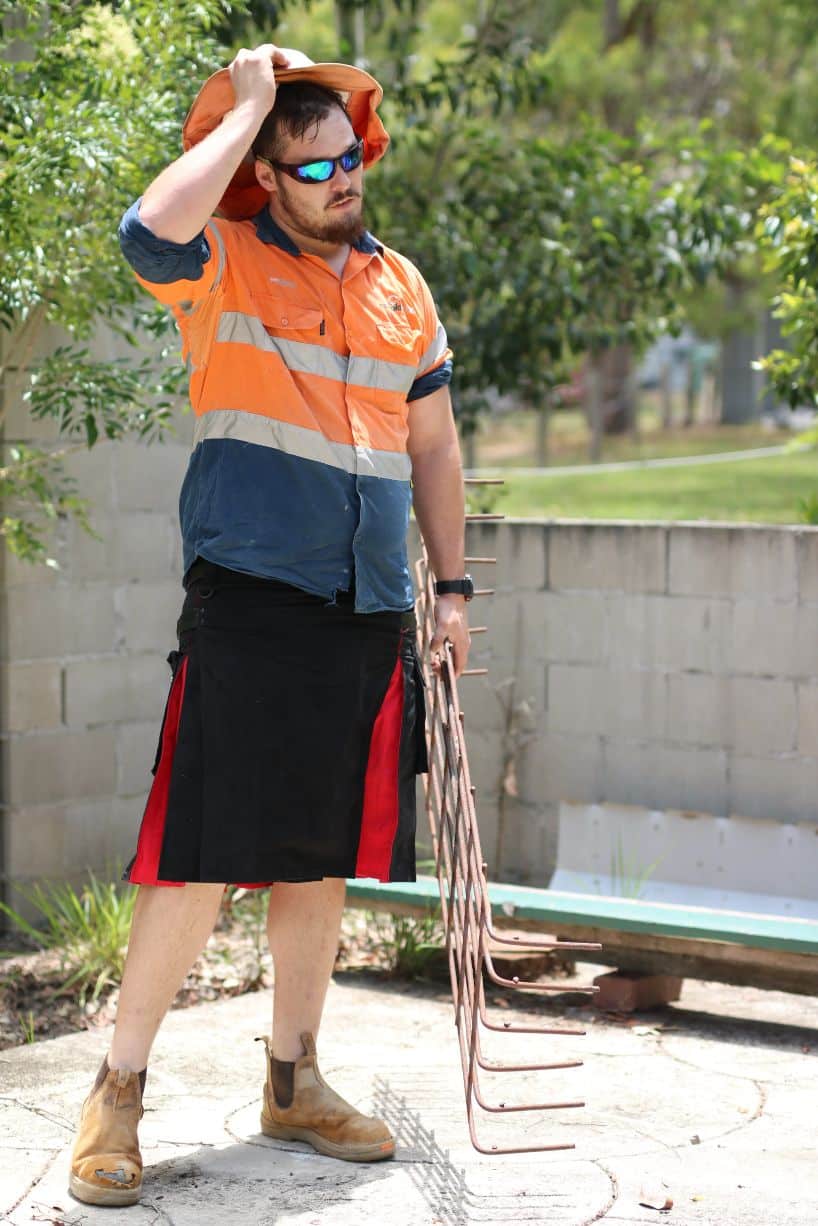 The kilt that we know of today originated in the 1st quarter of the 18th century. Although it's a stereotype to think of haggis, bagpipes, and kilts when one thinks of Scotland, they form part of the nation's identity and history. Most prominent of them all has to be the kilt, the standard item of men's Highland Dress.
True Scotsmen wear their kilts with pride and honour, as it embodies their tradition and heritage. They are worn at all special and formal events and by the military, this piece of apparel endures to this day.
Here at Ozkilts®, we are proud utility kilt virtuosos. And as such, we pride ourselves that we know our stuff when it comes to utility kilts.
The kilt, like most clothing items, has evolved over the centuries. Although not without controversy, the modern-day kilt has been attributed to Thomas Rawlinson, an English Iron master who employed Highlanders to work his furnaces.
His workers wore the great kilt, which he found too cumbrous and unwieldy for smelting iron and working with charcoal. To induce efficiency and practicality, he designed a kilt comprising the lower half of the belted plaid. Thus, the small kilt or most known then as the walking kilt was born.
The tartan garment soon became a fashion hit. Notably, Rawlinson's kilt provided the earliest documented example of a kilt with sewn-in pleats, which are still a distinctive feature of today's kilt.
Wanting to draw on the kilt's hypermasculine connotation and to appeal to young fashion-conscious males, contemporary designers attempted to blur the lines between the kilt and a skirt.
They employed non-traditional materials such as leather and denim, offering men a means of expressing a frank masculinity while exuding an unconventional persona.
The Modern Utility Kilt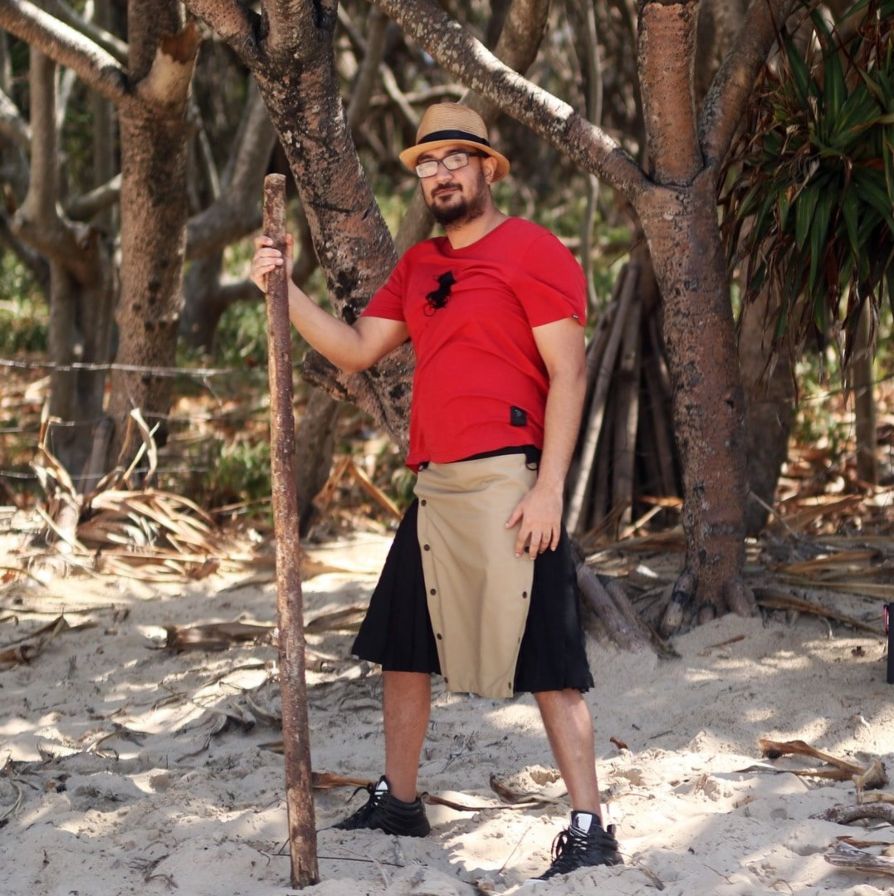 The design of the modern kilt does not differ greatly from its older counterpart in that it retains the design that allows freedom while maintaining a modicum of modesty.
Modern, high-quality kilts have gained a fair amount of popularity due to its comfort, style, and uniqueness. It can, however, can still be worn on any occasion from formal to casual. The only difference with today's utility kilts is the use of modern materials and the existence of more pockets, which can be detached.
As Scottish weather is generally cold with harsh weather conditions, traditional kilts and their accessories were designed to be warm and durable. Today's modern kilts are worn in many parts of the world have some subtle changes incorporated and stitched into the kilt to cater to its new consumer base. This is what makes a modern utility kilt.
Design
Utility kilts still feature traditional structure and design while incorporating modern features. Even today, traditional kilts are designed without belt loops or pockets. However, utility kilts offer many pocket styles and belt loops meant for functional use.
Manufacturing
Traditional kilts were predominantly made of tartan, which is a thick wool fabric. The material is handcrafted to create a kilt with all its designing. Most of today's kilts are mass-produced using automated machinery. However, some are still made by hand, such as Ozkilts® Utility Kilts.
Fabric
Utility kilts are a modern take on the traditional kilt, and since its inception, they were not made of woollen tartan. Utility kilt manufacturers chose to use cotton, cotton composites, denim, and waterproof fabrics for the utility kilt. 
The materials used in crafting utility kilts are meant to stand up to outdoor and work environment conditions. It is not uncommon to see utility kilts to have detachable pockets for tools and equipment, or whatever whatnot you might have to carry around.
Fastening
Utility kilts make ample use of belt loops, some even come with belts as a standard. Other types or style of utility kilts come with buckled leather straps on its sides or buttons.
Ozkilts® Utility Kilts come with either the Deluxe Kilt Leather Strap System or a Velcro Fastening System (depending on which style you choose). Though we no longer produce a Buckle Hip Fastening system in favour of the above two versatile and modern fastening systems, we can accommodate our clients if they so choose this fastening system for bulk orders. Feel free to email us, and we will see what we can do.
Why buy Utility Kilts from Ozkilts®?
(and more are coming), and they also come in a range of accent colours. We are proud of the quality and workmanship of all utility kilts we are selling, that further enhances the worth of the items you acquire from us.

Utility kilts are more stylish than conventional kilts, and we at Ozkilts® got styles you can choose from. Add to this, we are going to come out with new styles very soon, so be on the lookout for our upcoming exciting designs.