Any form or style of clothing can be suited for several activities. And there are those that can perform a singular or specialised purpose that can only be appropriate to wear for a special event.
To cite a specific example, a wedding dress. One won't dare wear it as is at a regular party, unless the dress is altered to fit an occasion to make it more appropriate. Another example is sports wear, nobody would dare go to any formal event wearing such duds or threads.
If one is truly bold and brave enough to do so, it will most definitely turn heads and garner curious and puzzling looks, but likely not in a good way.
If there is one piece of apparel that can cause people to generate the same curious look, it would have to be a kilt. The only difference is, you won't get any disapproving gaze, unless of course the event requires a strict dress code and specifically specified no kilts are allowed. But such restrictions are rare, especially if international attendance is to be expected.
Why Wear Kilts?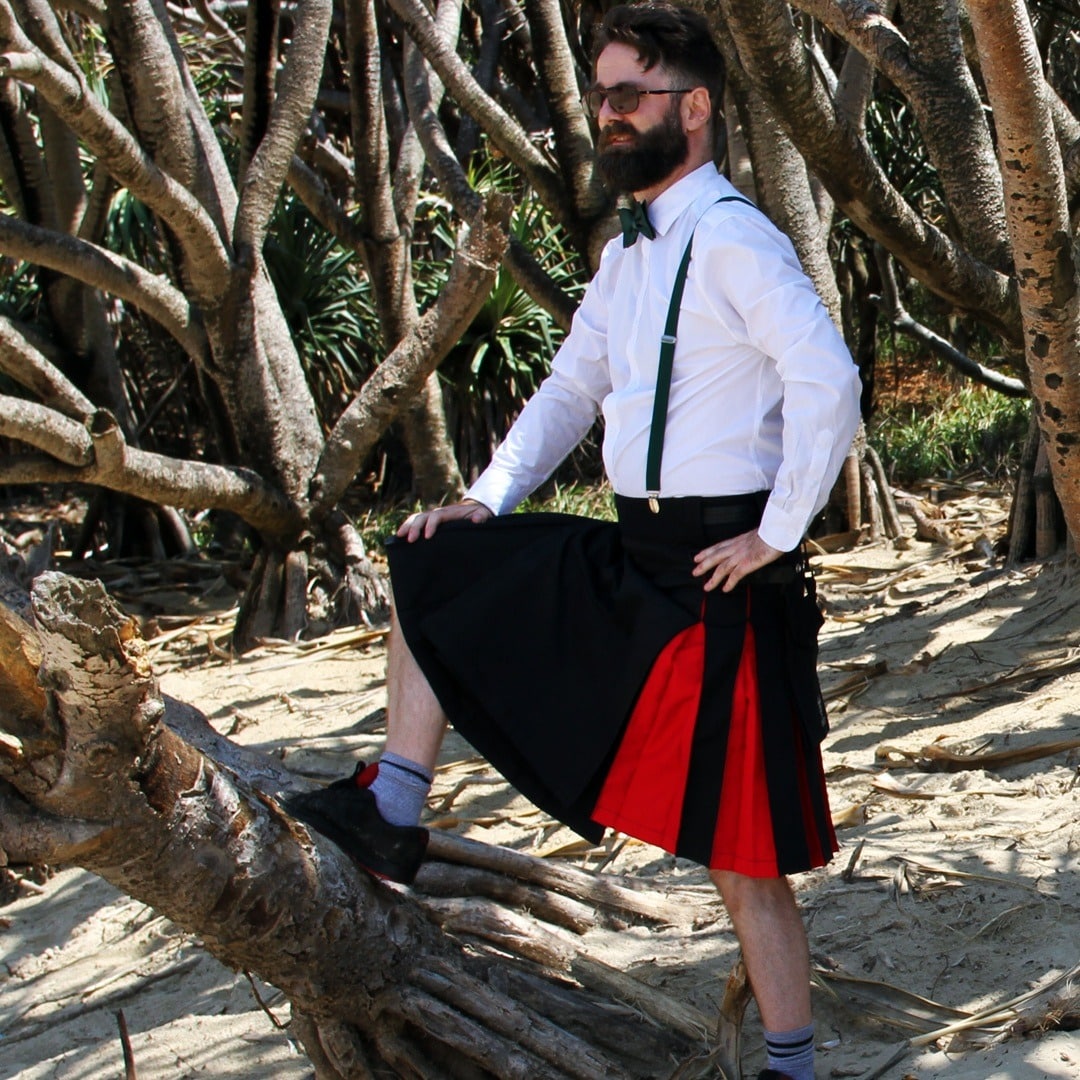 The best answer to this question would be another question, "Why not?" Hands down, a kilt is one piece of clothing that we have stated here at Ozkilts®, as one that is so versatile that you can practically wear one anytime, anywhere, regardless of the activity, event, or function you are engaged in.
Kilts are mainly broken down into two types, the "traditional kilt" and the more modern "utility kilt."
Traditional kilts are the traditional dress that originated in the Highlands of Scotland, and are made of wool in a tartan pattern of interlocking stripes that is associated with particular Scottish clans and families.
On the other hand, a utility kilt is a fairly young evolution of traditional kilts, which started sometime in 1999, and it is not bound with heritage and tradition. On a more simplistic note, utility kilts are akin to wearing a comfortable pair of jeans to the kilt wearing world, even among traditionalists. 
One may ask, why do Scots wear kilts instead of pants? Lots of reasons. Comfort, identity, practicality, personal expression, just to name a few. Believe it or not, a lot of these reasons also apply to wearing modern-day utility kilts.
The Versatility of Ozkilts® Utility Kilts
Lots of things have been said about traditional kilts, including well as utility kilts. But one thing that can't be disputed is that this piece of fabulous piece of clothing is as versatile as it can get.
A utility kilt is simply the modernised version of the traditional kilt. However, they offer more comfort without sacrificing the true nature of kilts. Ozkilts® Utility Kilts have that familiar traditional look, yet stylish and fashionable.
Utility kilts odes serve a larger purpose than simply being trendy. The inclusion of detachable pockets adds to its functionality when it is needed.
Most utility kilts in the market, including those from us here at Ozkilts®, are constructed of 100% cotton material, and are available in various colours. A utility kilt embraces the best of the traditional and meld it with the modern. This provides a contemporary and convenient twist that you will not simply not be able to get enough of.
Any utility kilt you acquire here at Ozkilts® can be worn daily and in various activities. Take our Ozkilts® Hybrid Utility Kilts for instance, they come in either Hybrid Purple and Hybrid Red. Any of these two-tone kilts is easy to mix and match with your existing wardrobe.
Wear them with ordinary tees in the daytime with thongs, sandals or a comfortable pair of sneakers, and you can go about doing your business for the day. You can even ditch the casual footwear and get a pair of brogues or dress shoes and a polo shirt (with or without a tie) and you're ready for office.
Come nighttime, slap on a jacket, fix up your hair, and you're ready to paint the town red. All wearing the same kilt. How's that for versatility? And as a bonus, you feel cool and well-ventilated where it counts.
That is just one in our line, depending on which look and activity it is you go for, we have the kilt that will suit your fancy. If you want to go a bit further and exhibit a more bold and edgy look, go for our Ozkilts® Metal Utility Kilt. Like any kilt in our line, it can be worn from day to night without sacrificing its functionality and style.
Why Choose Ozkilts®?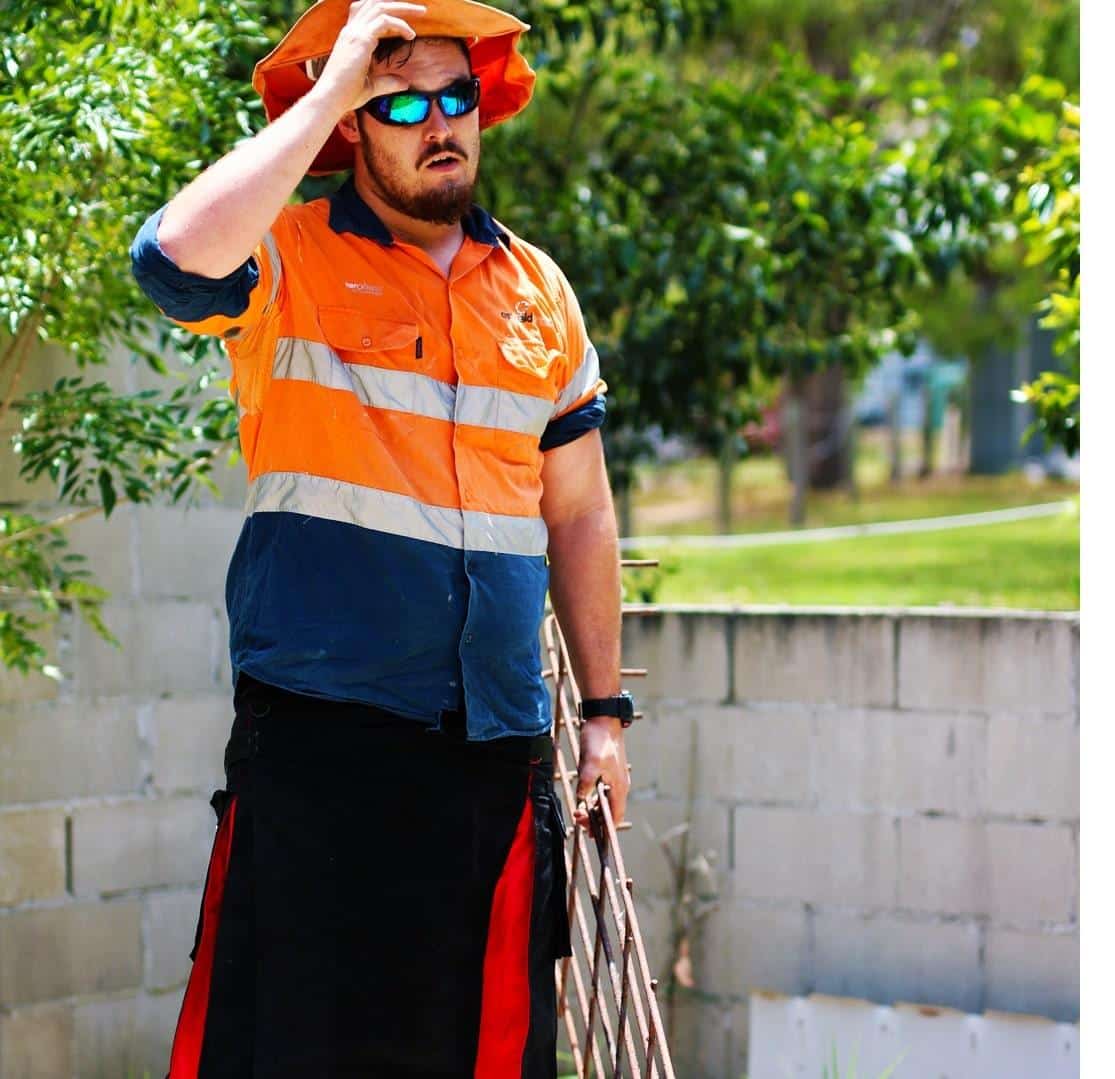 Borne out of the necessity to provide quality kilts to the Australian market and the rest of the world, Ozkilts® brings a strong sense of style and functionality to every piece we make lovingly by hand. With Ozkilts, there will be no need to worry if your attire will be off for any event, activity, or function.
Wearing a kilt is more than just a fashion statement. If you haven't tried wearing a kilt, we suggest you give it a shot before shunning it. Be part of the growing number of men (and women) who can attest that they not only provide comfort, style and functionality, they also uplift your sense of being and confidence.

Get Ozkilts® Kilt today and take advantage of our free shipping offer and our various payment options. Believe us when we say, you're never dressed wrong in an Ozkilts® Kilt.