Do you have an increasing curiosity about kilts? Well, we are thrilled to share them with you. You know, kilts are not just kilts. As cool as today's modernised look, the traditional wear will always remain a classic in menswear.
Since kilt is considered as the national dress of Scotland, how about knowing some fun facts about them? Below are some fun curated facts about kilts.
KILT: The word originated from the ancient Norse word, 'kjilt,' which translates to 'pleated' in English, and it refers to clothing that is tucked up and worn around the body. The Norse were all over Scotland, generally uninvited, and it is a fine irony that the word a kilt is of their derivation.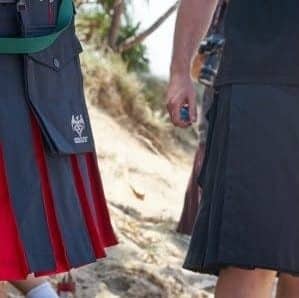 PROTECTION: During the early days, their army was using kilts for protection like a built-in armour for their skin, and the fun part is that, they could move freely with quick movements without worrying about any ripped cloth. They would not want to charge forward to a war with a ripped cloth.
ENTITLEMENT: On 1792, those who preciously desired to wear the kilts, which is the national formal dress of Scotland, had to join the British Army because they assumed it could trigger a revolution.
GENDER NEUTRAL: The soldiers were the only people who were allowed to wear kilts for quicker movements during the early battle days. As our time evolved where women were allowed to wear kilts, it became Scotland's national dress. A piece of advice for the men who are interested: know that ladies love them when they see you wear it, especially with confidence!
OCCASION WISE: Are you frequently engaged in active events, may it be work-related or not? Well, modern utility kilts have developed beyond time while giving courtesy to its origin as well as its significance. The tone of how one of several can wear their kilts on any occasion expresses their pride, which will never go out of style.
AUTHENTIC: Stand out from the crowd! As people wear them at weddings and musical performances, people from Scotland can recognise if you are a tourist. It is like an attraction for them to ask where you are from and more about the kilt.
TRUE SCOTSMAN: Have you heard of it? Traditionally, men do not wear any undergarments while wearing a kilt, or as they say, "going commando." These days, it will always be your personal choice. For instance, athletes at Highland Games wear shorts under their kilts.
Another example was in the 2016 survey of YouGov – a British international Internet-based market research and data analytics firm that's headquartered in the UK, in which they have questioned Scottish men today what they wear under their kilts. The results were as follows: 55% of the men said they wear underwear, 38% said nothing, while the remaining 7% answered that they wear short or others.
Those Scottish gentlemen who do wear kilts will be pleased to know that women, Scottish women in particular, are unsurprisingly big fans of kilts. 91% of these women said that it is an attractive look –  they may be hoping for a peek, too. Further, 67% of Scottish men think that wearing kilts is patriotic.
FASHION STATEMENT: Is it fashion? Yes, it is! But kilts are more than just a fashion statement, especially the modern utility kilts. Traditional kilts are worn in Tartan patterns, which usually stem from the family or clan where the Scotsman is from. It is a way to represent a person's heritage and culture. But beyond that, wearing a kilt is practical. Talk about saving time for laundry!
MANLIER: According to Dr. Edwin Kompanje – intensive care specialist at the Erasmus Medical Centre in Rotterdam, that there are psychological benefits of wearing a kilt. Studies have shown that men in kilts feel more confident and masculine for the reason that it attracts the opposite sex, which increases one's self-esteem and awareness positively.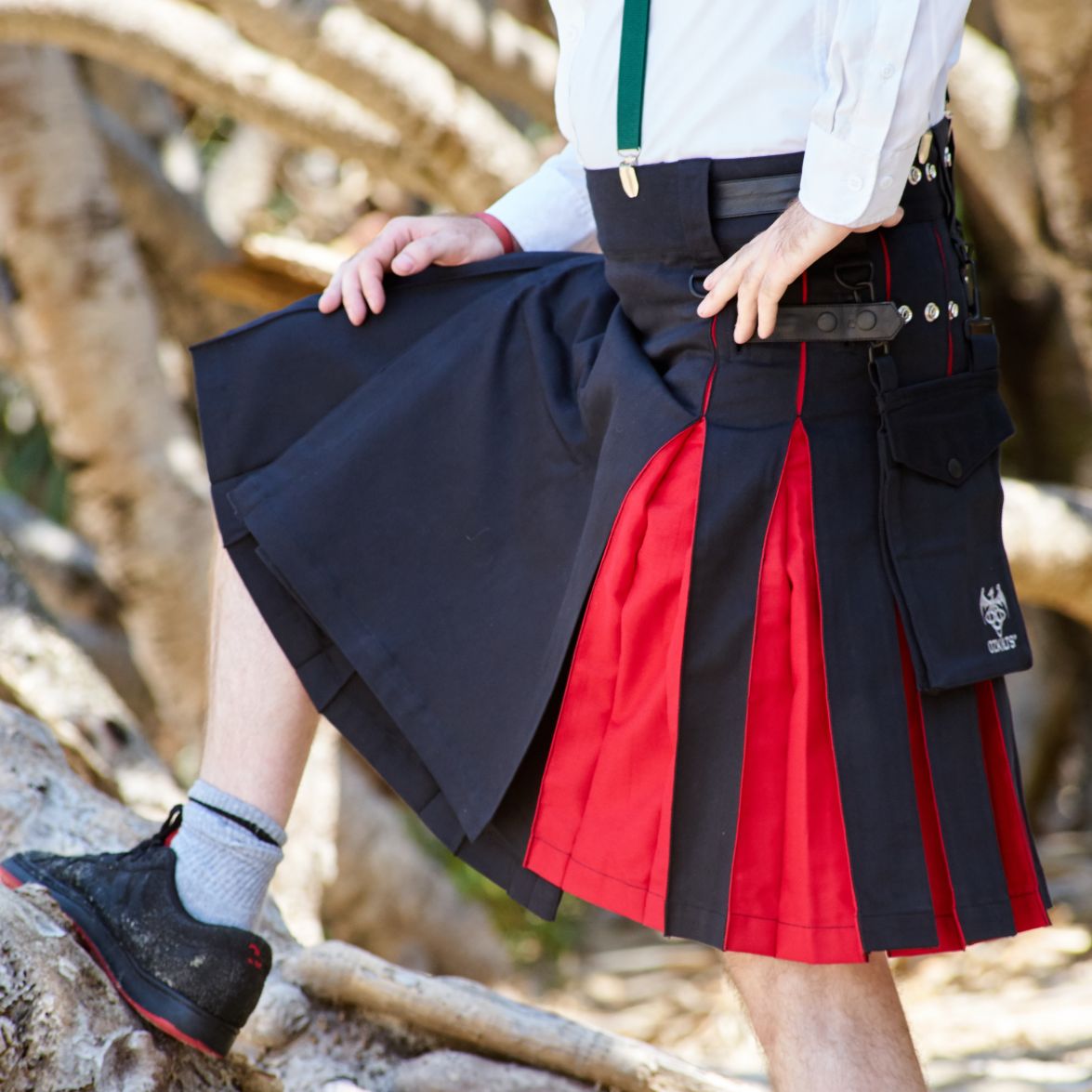 The key fact to remember is that, not just they have deep cultural and historical roots in Scotland, but also they are a timeless symbol of love of the country. Carefully stored between wearings, kilts are a great expression of masculinity, which is non-traditional.
Away from the basic "men rules" that says that men must wear jeans, formal trousers, and shorts when it's hot outside, kilts strike a blow for the side that tells you to screw the Anglo-Saxon tradition of trousers and instead embrace the leggy freedom of kilts! Modern utility kilts, at the end of the day, offer men a way of expressing their masculinity unconventionally while helping them do what they are required as men.
Are You Happy With the Fun Facts?
Now that you've learned more about what kilts are, are you decided to try one? Of course, you have read the article until the end!
Well, if you want to know more about our kilt range, please click this here.