A kilt is a natural attention-grabber. It is no wonder that many a celebrity are drawn to this garment to up their fashion quotient. Here are a few celebrities who wore the kilt with aplomb, and have been admired for setting a new trend in fashion by doing so:
Donald Trump Jr.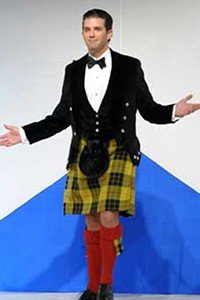 The eldest child of the U.S. President Donald Trump, Trump Jr. was spotted in a kilt in 2010. He walked the ramp in a kilt for the 8th annual edition of charity fashion show "Dressed to Kilt", in New York.
Ashton Kutcher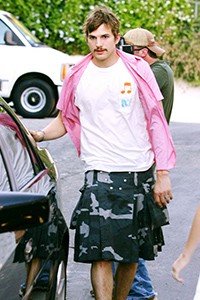 The handsome actor who featured in Jobs and other notable films was spotted in a kilt in Los Angeles, in 2006. The actor aced the kilt look in an attractive camo-patterned kilt with large pockets on either side.
Alan Cumming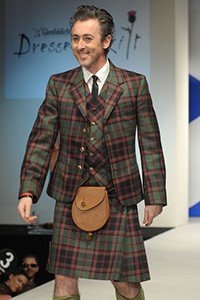 Another celebrity to win over the audiences with a kilt look was Alan Cumming. The X-Men 2 star attracted attention at the 8th annual charity fashion show "Dressed to Kilt", which took place in 2010 in New York City. Cumming wore a splendid chequered kilt and walked down the ramp in style.
Vin Diesel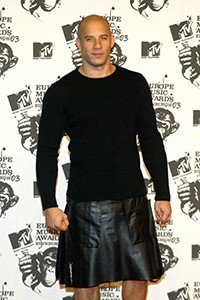 The xXx actor who was seen in xXx: Return of Xander Cage in 2017, is known for embracing the kilt look early on. He was spotted in a black leather kilt back in 2003 for the MTV Europe Music Awards, held at Edinburgh in Scotland. The hunk was quite comfortable and sexy in his kilt.
Ewan McGregor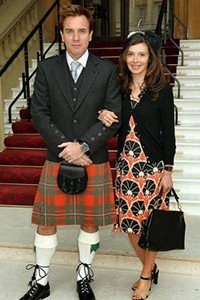 Being Scottish, the Star Wars actor seems to have a natural penchant for the garment. McGregor wore a striking chequered kilt for his OBE (Officer of the Order of the British Empire) reception ceremony in 2013. The recognition was in honour of his contribution to drama and charity.
James McAvoy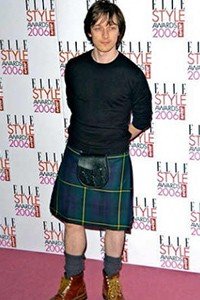 The talented actor, known for his roles in Wanted and X-Men: Days of Future Past, has Scottish roots. He nailed the sexy kilt look with ease in 2006 when he attended the Elle Style Awards in London in one. The actor looked cool, suave, and killer-sexy in the kilt.
Mike Myers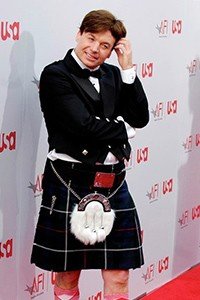 The Canadian-American actor and comedian is well-known for his steady appearances in a kilt at award functions and red-carpet events. He has been part of Dressed to Kilt fashion shows several times.
In 2006, Myers attended the 34th AFI Life Achievement Award: A Tribute to Sean Connery event in Los Angeles, wearing a kilt.
The kilt has ushered in a new fashion standard that is here to stay. If you are into kilt fashion, and are in search of a genuine collection, OzKilts has an attractive range for you! We sell 100% handmade cotton kilts in contemporary designs. View our collection here.