The Scots College in Sydney is hosting a celebration of Scottish Heritage on the 15 March 2020. Come join in the fun as pipe bands and strong men compete and showcase their skills while everyone has a good time.
You can participate in the strongman events that are popular at most highland games, and you will also have the opportunity to shop at this one! We recommend shopping in a utility kilt, of course.
What Are Highland Games All About?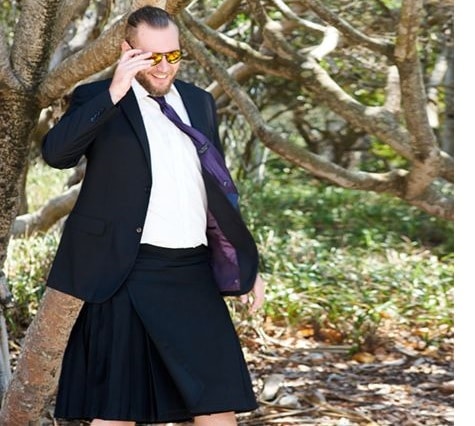 Highland Games as we know them originated in the Victorian Era.
The modern format that we know today originated from centuries of heavy sports competitions where athletes compete, usually ladies dance or cheer also. The highland games of modern-day usually include some dancing for everyone. Many include audience participation in heavy sports.
Most highland games include a lot of music as well. Often, hosts try to add something unique to the games. You may have heard of a few of these unique events – winery tours, dog shows, and dance lessons.
What Are the Heavy Sports?
The heavy sports are antique games. We feel that wearing a utility kilt while you compete only adds to the authenticity.
The Caber Toss is an event in which a large pine log is thrown end-over-end. Yes, it can be compared to a tree.
The Stone Put is an event that uses whatever stone the gathering committee makes official. The weights can vary between different competitions. The competitors throw the stones as far as they can.
The Hammer Throw is exactly what it sounds like, except the hammer weighs 10 kilos and has a four feet long handle. Competitors risk whirling it around their head before throwing it.
The Weight Throws can be either of two events. In one event, participants throw weight as far as they can. It has a handle attached to it. We're not sure how the handle doesn't break, since the weight is usually about 26 kilos.
In the second weight throw event, competitors throw the weight over a bar, attempting to throw it higher than everyone else.
The highland games have evolved throughout the centuries. They once were a celebration of the gathering of clans (as well as physical strength) during a time when travel was more difficult. Today, music and feasts have been added to the list of events at most highland games. Things remain lighthearted, and you can always find incredible utility kilts at the gatherings!
Can You Wear a Utility Kilt There?
You can definitely wear a kilt at the Scots College, where you will fit in quite well with the well-known pipe band.
The Scots College is a non-selective day and boarding school for boys in the Bellevue suburb of Sydney. It is a Presbyterian GPS school. The school has a proud history of educating boys for an ever-changing world since 1893.
The school actually has a couple of satellite campuses, but the Sydney Highland Gathering will take place at the Bellevue site. It is a beautiful, historic school with buildings that recall times past. You're sure to enjoy the scenery!
Wondering what to wear to the celebration? Check out Ozkilts online for a 100 percent cotton kilt that is fully adjustable. Remember to order in your kilt size, not your pant size!