Everyone needs a unique item to wear while ringing in the New Year. Our choice – the utility kilt! At Ozkilts, we've got multiple versions that will stack up nicely to any party dress code.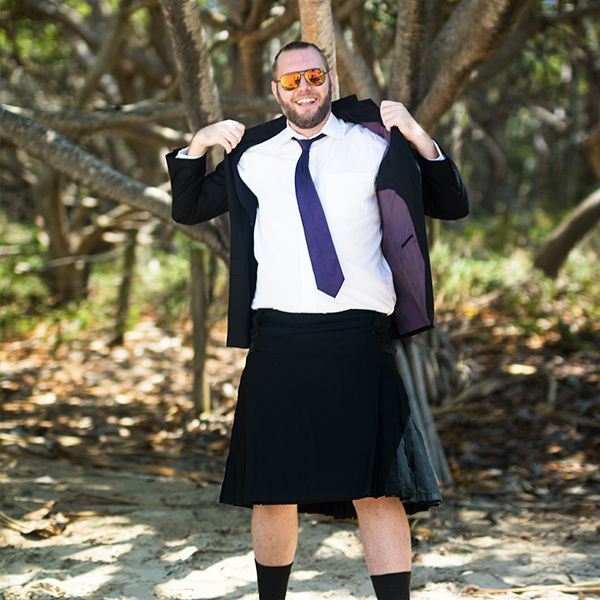 Our kilts are 100% cotton, so don't worry about getting beer and other stains on your kilt. That puppy will wash, no problem.
Everyone eats and drinks a ton on New Year's Eve, and well…a kilt gives you a little more belt room than pants do. Our kilts come with adjustable straps on the side, so never fear as you drink the night away – you don't have to drink in discomfort!
Kilts are just the thing to encourage people to come up to you and ask you what you're up to. They exude personality and charm. They are a rare gem in the world…like those who wear them. Ahem. What more could you ask for from an article of clothing?
What can we say? Utility Kilts deliver; every time!
Are Kilts Fancy Enough for New Year's?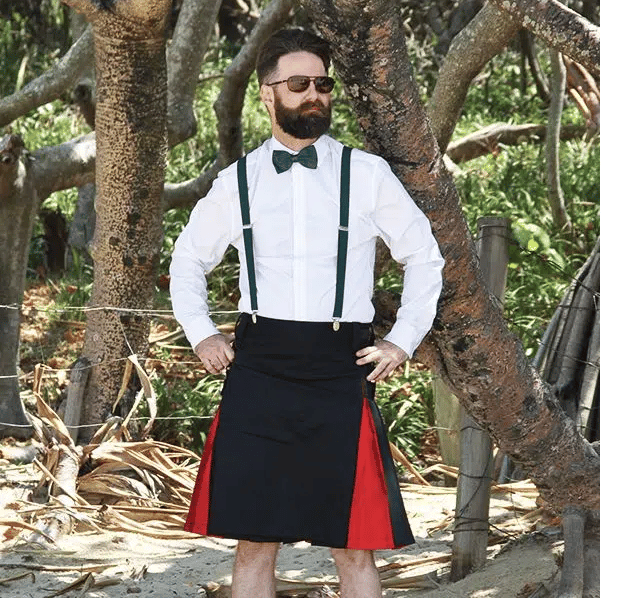 Kilts can be purely practical, like our Workman Utility Kilt. They can also hedge toward the fancier side. Our Deluxe or Hybrid Utility Kilts would fit the bill for a more upscale gathering. Generally, we don't recommend overdressing for New Year's, but it's always good to impress your host. Might we suggest choosing a host who is in favour of kilts?
The important thing to wear when you need to be fancy is a really nice shirt with nice shoes. You will find that our Deluxe and Hybrid Utility Kilts pair well with other upscale duds. They bring a nice black base to any outfit, and the Hybrid has a touch of colour that works well anywhere.
Kilts Provide a Great Fit
No matter how dressed up you aim to get, you always want to look party ready. Getting the perfect fit is also paramount to looking good, and our utility kilts are carefully fitted with adjustable closures. With a kilt from Ozkilts, you'll be sure to look just as tailored as you can get with one of our kilts. You can tuck your shirt in, or leave it out to match your party dress code.
It's Easier to Party in a Kilt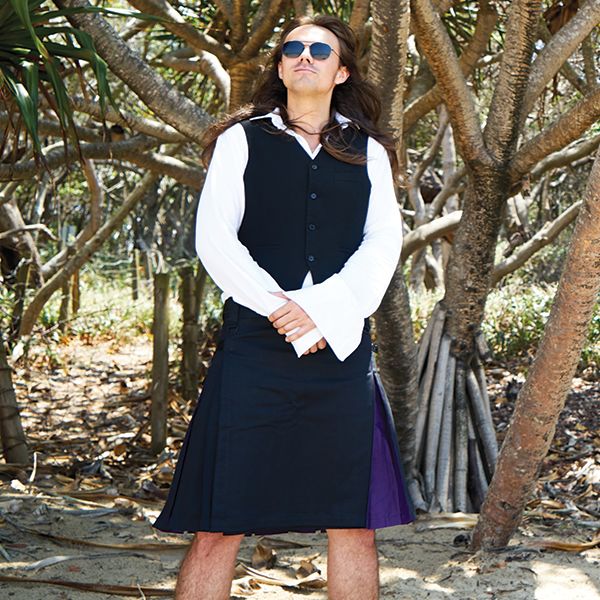 Of course, you want to be prepared to party all night. Dancing, drinking, shouting, and lights… New Year's has it all. A utility kilt helps you bring your real self to the party while looking sharp, rather than just casual.
If you ask us, there's no better excuse to try on a kilt than the New Year's. New Year's is all about fun and celebrating and a utility kilt will create the perfect set-up to have uninhibited fun and party through the night, welcoming the New Year 2020!
Explore the entire Ozkilts range here. If you'd like more information, drop us a line here.