A kilt is not just another piece of clothing. It deserves the care you would give to a formal suit or party wear. In fact, you may have heard stories of traditional kilts being passed on from one generation to another. And these kilts are still as bright as new.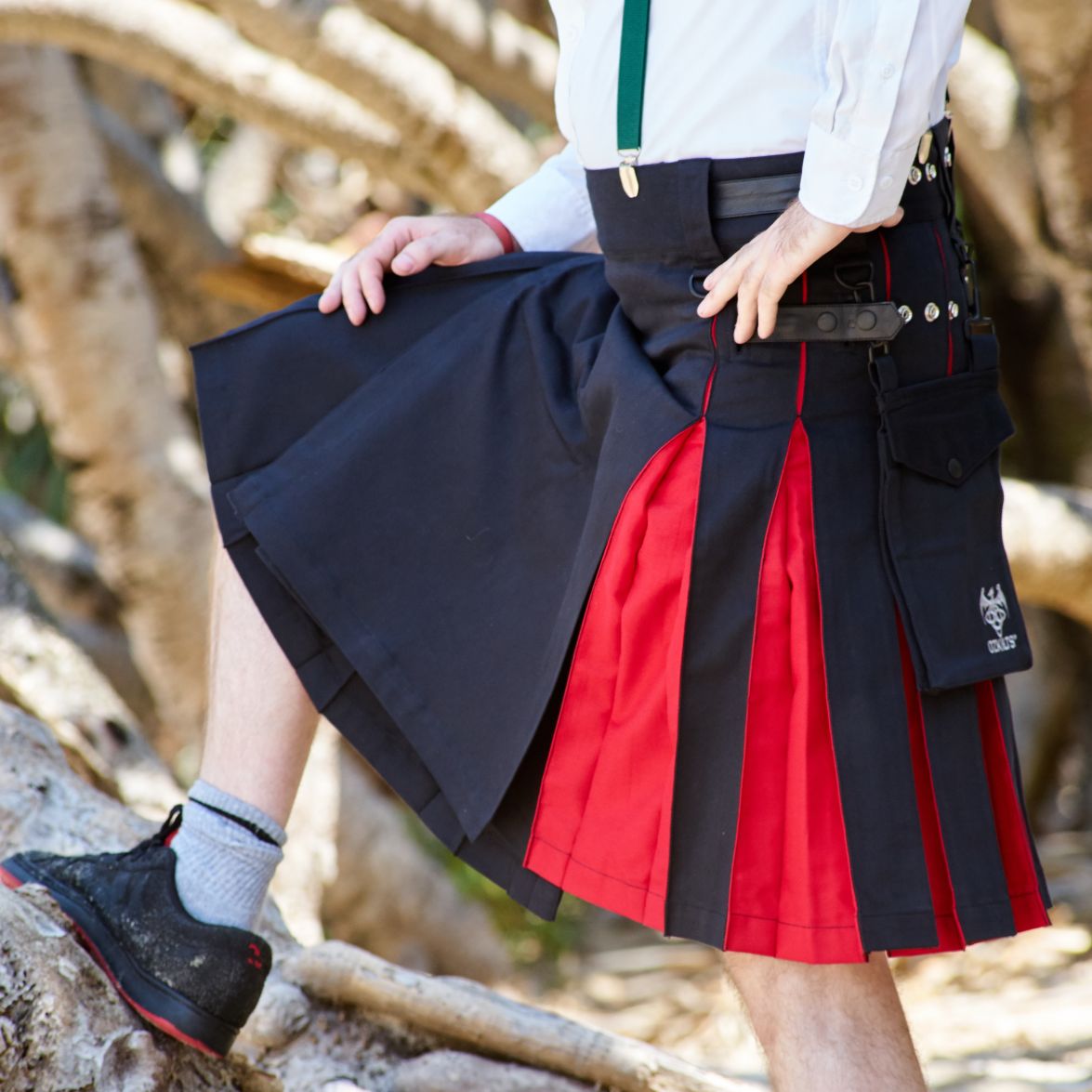 A kilt these days has moved beyond being a family heirloom. Modern utility kilts are made from varied fabrics such as cotton and polyester. You can wear a kilt to a trek, a party, a sporting event or even a wedding. Of course, you can wear a kilt to work too.
Your Utility kilt will retain its colour, shape and fit if you take enough care. And it's really not all that difficult, is it? Here are some caring tips for your utility kilt.
Keep Your Kilt Clean
You may like to wear your kilt to work. But you need to take care that you keep your kilt as clean as possible. Dry cleaning your kilt will help, but when it is not possible, you can follow wash care instructions to make sure the kilt is not dirty or stained.
Avoid harsh chemical detergents as they might spoil the garment. When spills and stains are part of your everyday work, and you know it is difficult to keep your kilt from getting dirty, wear an apron.
Store Your Kilt Properly
Just like your regular pants and shirts, you need to store your kilt properly when you are not using it. Just shoving it into your clothes' cupboard won't help because a kilt must be stored the right way in order to retain its shape.
Use a kilt hanger and a plastic garment bag to prevent moths and dust from spoiling your kilt.
Wear Your Kilt with Care
Your kilt is made from fabric that is really durable. But you really cannot help it if your workplace has sharp edges, or you are generally in the midst of a forest for your treks. The fabric of your kilt may be susceptible to rips and tears if you live it out roughly.
Not using the kilt pins, buckles and straps properly also leads to rips and tears.
If you notice the smallest rips or tears on your kilt, don't wait for them to turn into bigger problems. Contact your tailor as soon as you notice something wrong, or bring it to the notice of your kilt seller.