The mere mention of kilts, and the word, evokes images of Scottish culture, heritage, and ancestry. The kilt has moved on through time and has evolved from its original from the olden times.
Today, the kilt still draws attention to anyone wearing one. The interest for it only seems to be increasing, even for non-Scots, including its modern incarnation in utility kilts, as a bold fashion statement.
Our Humble Beginnings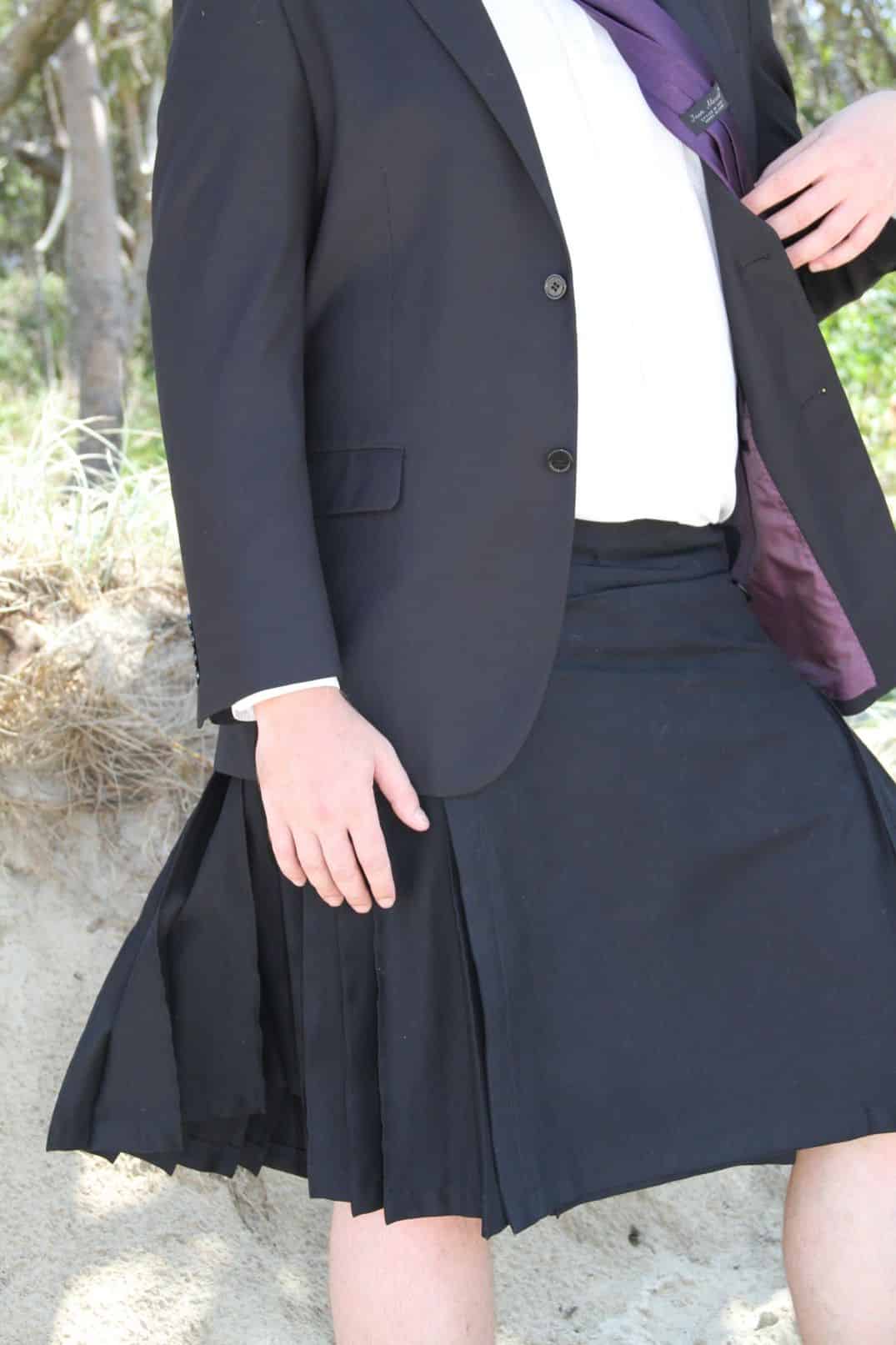 Our founder and CEO of Ozkilts®, Eden Brownlee, is an avid utility kilt wearer for many years. And because of this passion, the desire to share this passion for wearing utility kilts with others was born.
However, there was a problem that Eden faced, "I have been frustrated with the lack of reputable quality Utility Kilt companies throughout Australia…" He also said that "We often get the short end of the stick down under."
Eden is referring to having to source items from the U.S., where the exorbitant postage costs and the dismal exchange rate ends up making a singular purchase much more expensive than they ought to be. Eden also adds, "Only to then have to wait many weeks (sometimes months) to receive our items."
Eden: "Ozkilts was my vision to not only solve these issues, but to create awareness throughout Australia of this wonderful piece of clothing."
Eden's love for this piece of clothing is further enhanced by the kilt being an anatomically correct item that Australian's should be wearing. He adds, "…they perfectly suit the Australian climate, and the ladies LOVE to see us wear them."
Also borne out of Eden's passion and desire for kilts, he wanted to deliver, functional Utility Kilts to the world.
Facing The Problem
This is not saying that there are no Utility Kilts that can be found in Australia, the fact of the matter is there was an influx of overseas manufactured Utility Kilts that flooded the Australian Kilt market.
The problem was, the products that are flooding the market are of terrible quality that one wouldn't even dare wear at a costume party. To compound the concern further, a bunch of what seems to be "local manufacturers" started popping up all over the place. But in reality, they just ship the exact low quality products from countries like Pakistan, India, and China.
Often, the front Z apron from imported kilts is removed or omitted by the manufacturers to cut down on the materials used. To add salt to the already gaping wound, you face paying for an exorbitant shipping cost and have to wait weeks for an inferior product to be delivered. 
Eden: "Now, don't get me wrong, I am NOT against using overseas manufacture…"
The Solution
Eden states that "there has to be a rigid quality control and design specifications." Apparently, providing true quality is the least of these foreign "manufacturers" concern.
This wasn't good enough for Eden. So, out of these frustrations, he slaved and worked hard with fashion designers over copious amounts of coffee and beverages. He poured over to create the perfect branding, forged manufacturer relationships, and everything else in between to create and produce a range of Quality Utility Kilts.
Not stopping there, Eden also enacted a smooth ordering process that will make buying Ozkilts Utility Kilts fast and a fun adventure.
Eden: "It's my own (and my teams) goal to bring Quality Handmade Utility Kilts throughout the world."
Getting It All Together
When it comes to making the best utility kilts, Eden recommends using cotton for the material. Cotton is so easy to maintain, natural, breathable, and 100% natural. Additionally, it makes for a durable material for kilt making.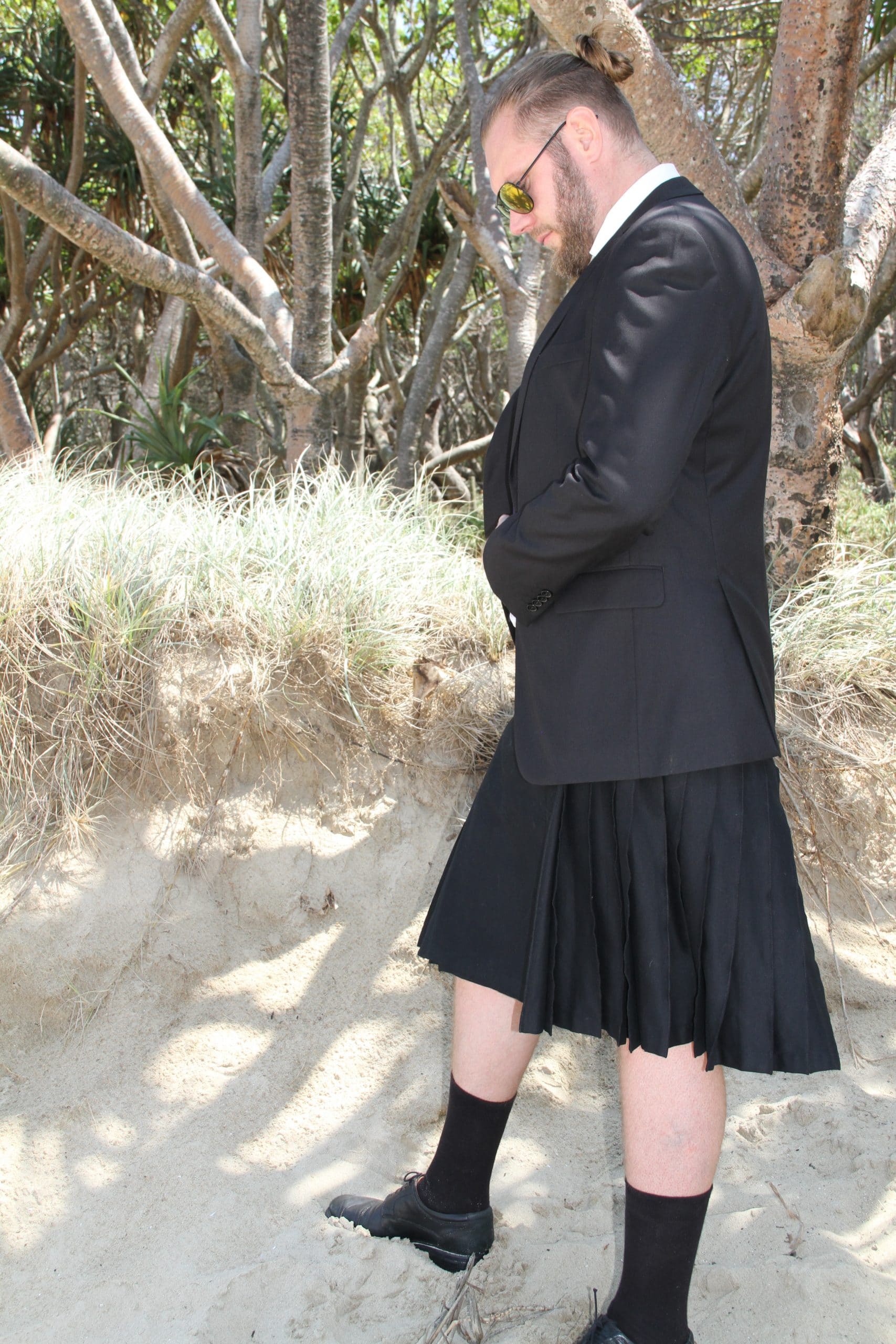 Notwithstanding, there are other materials too, that are used in kilt making which includes poly cotton, calfskin or leather, and of course, the traditional tartan.
Careful planning, detailing and loving effort is put into making every kilt a masterpiece. Every fabric and canvas is cut by a master craftsman who knows exactly how the fabric will shape up. 
All fits and measurements are considered carefully. Each fabric lining, pleats, belts, pockets, buckles, and buttons required for a kilt is assembled one by one with absolute perfection. One that you can be proud to wear everywhere.
Not stopping there, Eden: "We offer quality updates on existing patterns, and are eager to release new styles."
If you are one to be unique, and want a kilt that no one has, Ozkilts can customise a kilt to match your personality and moods. If you can think of it, we can make it for you.
And to top it all off, Ozkilts® offer free shipping on all orders. Seriously, no one gets excited about figuring out and paying for exorbitant shipping costs.
We invite you to be part of our kilted clan, Ozkilts well-made stylish kilts are a cool alternative to plain pants or trousers.